Search Results: story compass
filed in Marketing, Storytelling, Strategy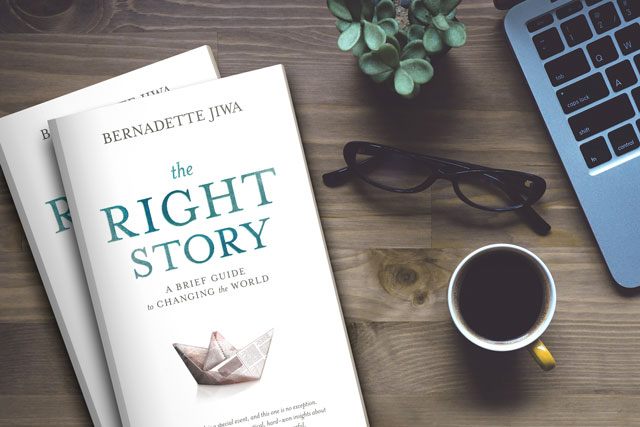 My new book, The Right Story publishes today. I can't wait to hear how you're using the new tools in the book to help you craft your messaging and engage more deeply with your customers. The Story Compass is one of those tools in the book. It's designed to facilitate powerful, purposeful storytelling. It will help you to clarify what's driving your story at any given time, and to consider how best to deliver your message as a result.

Using The Story Compass, together with the accompanying questions in the book will give you a better understanding of the change you're trying to create, for whom, and help you tell the right story to achieve it. It enables you to define your story strategy and design your tactics. Before you begin to craft your message, you need to decide if the purpose of that message is to get attention or to deepen trust and connection. Is it to empower people to be open to persuasion or to act?
Once you know why you're telling the story you can begin to work on how to best tell it. The tactics you use to get your message across are the how of your story—the means by which you carry out your strategy. What you say and do, when and where, has an impact on where you end up. A message that resonates relies on the communicator discerning the most e ective way to deliver it.
The clarity with which you show up, as only you can, changes how the story is told and with whom it resonates. How you go about your work can have just as much impact on your results as the work itself.
The Right Story is my invitation to you to think about the impact of the work you're here to do and the skin you want to get under, the hearts you want to touch and the lives you want to make better.
Thanks for giving me a reason to write it.