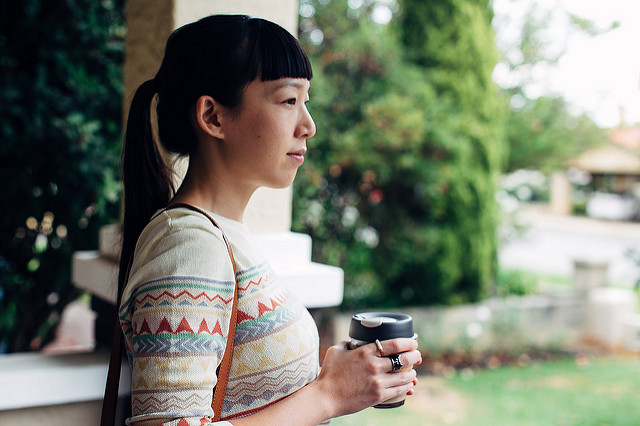 Every product or service that becomes the backbone of a thriving business succeeds because it enables someone to do something they want to do, but can't do.
Before Keep Cup, millions more disposable coffee cups ended up in landfill.
Before Stripe, it was more difficult for people and businesses to receive payments over the internet.
Before Zumba, exercising was less fun.
Before Shopify, launching an online store was costly and complicated.
Before Blue Apron, putting a home-cooked meal on the table was more time-consuming.
Before Amazon, shopping online was less convenient.
Your product should bridge the gap between your customer's imperfect present and her imagined future. And your marketing must tell the story of how her life will be changed in the presence of your product. Who is your customer before she encounters your product, and who is she after?
Image by Jinn