Unlock the Magic in Your Story Now
Get the Free 20 questions to Ask Before Launching Your Idea workbook when you sign up for updates.
Get the Free 20 questions to Ask Before Launching Your Idea workbook when you sign up for updates.
You don't need to compete when
you know who you are.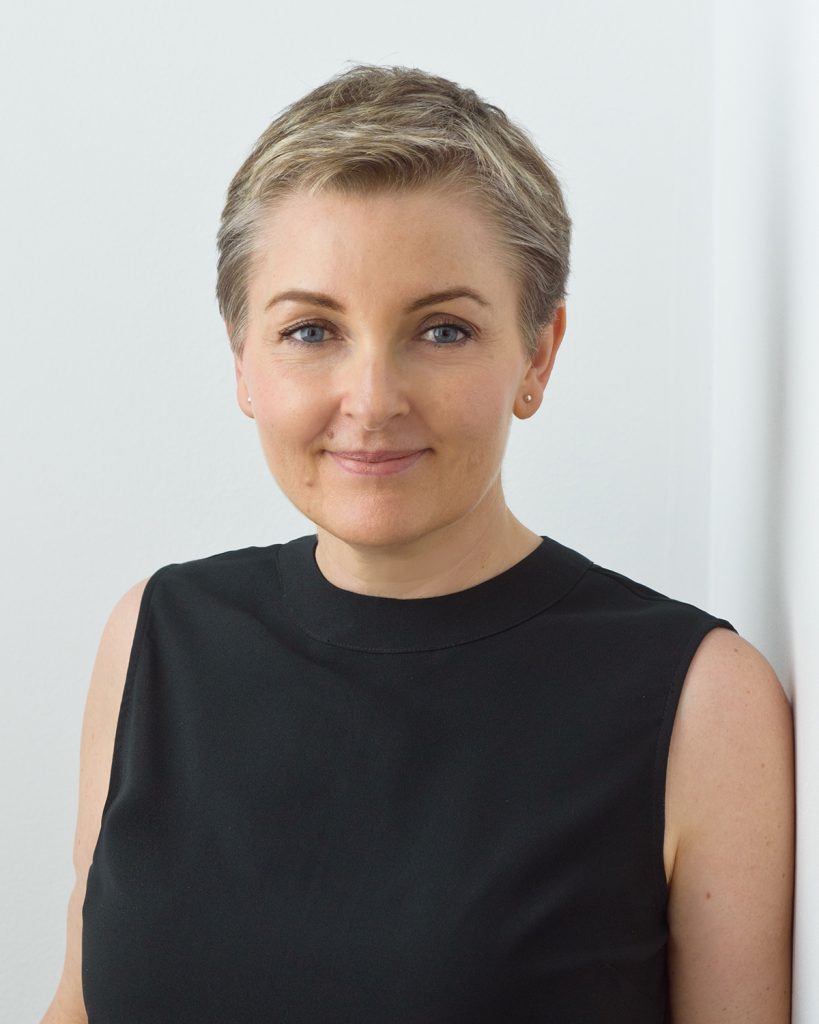 You can't change a mind without winning a heart. Humans have known this instinctively for millennia, which is why we've relied on stories and storytelling to help us. Stories are powerful catalysts for creating change, and businesses come a close second. Every entrepreneur, leader and company faces the challenge of telling a story that moves people—one that deepens engagement with our customers and within our teams.
What's stopping us isn't the quality of our products and services or the value we deliver—it's our ability to communicate that value meaningfully. We're so busy trying to convince and convert that we become fearfully reactive to the marketplace instead of being bravely responsive to our customers. We underestimate the power that clarity and confidence have to drive the momentum and results we want.
You can't build the right company
with the wrong story
I'm Bernadette Jiwa, leading authority, advisor and author on the role of story in marketing and business development. I help people, companies and their ideas to stand out with a better story. I've worked with hundreds of business owners, leaders and companies to develop their stories and story skills, so they spend less time persuading people to love the products and services they make and more time making things people love. They have gone on to build more successful businesses, collaborative workplaces and meaningful brands as a result.

HOW I CAN HELP YOU
Who are you? And who do you want to be, to whom?
Whether you're launching a new idea, growing your business or need to stay relevant in a shifting marketplace, I can help you to gain the clarity that gives you the confidence to tell the right story.
You'll find details about how we work together here in SERVICES + PRODUCTS.
Please contact me via email with questions or for speaking enquiries.
MY BACKGROUND
I am an expert in strategic narrative, a leading storytelling advisor and story skills trainer. The author of eight #1 Amazon Bestsellers and keynote speaker, named by Smart Company as a Top Business Thinker 2018.

My award-winning blog is read by leaders in organisations like Disney, Unicef, Adidas, Louis Vuitton, United Nations, Red Cross, Microsoft, Google, Barclays, Lululemon, Clarins, Dyson, Hilton, TED, FedEx, LEGO, Nike, Amazon, Stanford, Hallmark, Worldvision, McKinsey, Uber, Sony, Ford, Salesforce, Twitter, Mini, Oracle, Siemens, Morgan Stanley, Sky, General Mills, IBM and Bupa.

Smart Company named it one of Australia's 20 Best Business Blogs in 2014.
It topped the list in 2016. Seth Godin listed it as one of the marketing blogs he reads.

I spoke about the secret to spreading ideas at TEDx.
I am one of the Top 100 Branding Experts To Follow On Twitter.

I advise, consult with and speak to Fortune 500 companies, startups, entrepreneurs and business leaders from around the world, helping them to build meaningful brands and matter to their customers.

I've created brand names, strategic narratives and brand stories that helped to launch and evolve bold ideas—from football boots to a medical journal, businesses to blogs, books to Kickstarter projects, non-profits and more.

My fascination with brand storytelling and marketing began at the age of 10 in my little brother's Action Man days—when we figured out that the collectable stars on the packaging, were just as valuable as the khaki outfits and grenades inside.

I grew up in Dublin, the storytelling capital of the world. Now I live in the world's most liveable city, Melbourne Australia, with a cafe on every corner, surrounded by brand storytelling inspiration at every turn.
HAPPY CLIENTS

"I was fortunate to recently work with Bernadette on a storytelling project. Her blog posts resonated with me greatly and I hoped she could help my team with storytelling tools and techniques. What I received was far more. Not only did I get useful tools to help tell stories throughout our process; but her philosophy helped me see the larger impact I could have within my company. Bernadette took the marketing and business "speak" we so often used and transformed it into my department's raison d'être. She helped open my eyes to the habitual thinking that was dragging us into the same feedback loop, and understand why we had difficulty finding new solutions. Her teachings, instruction and leadership helped me to see with new eyes….to put my feet in the consumer's shoes, and finally to create impact through storytelling. Lastly, Bernadette is a joy to work with – passionate, fun, and relatable."
– Antonio Zea, Director of Innovation Adidas

"Storytelling is now central to a marketer's success; the best brands make you believe. And Bernadette is one of today's master teachers in effective brand storytelling and the importance of making a difference. She reminds us, convincingly, that it's about connection with the people we serve."
– Chris Bruzzo, Chief Marketing Officer, Electronic Arts

"We weren't exactly sure what our brand needed, but we knew that we were missing something. So we started working with Bernadette, in hopes of learning how to brand ourselves better. By the end of our consultations, we had created a 60-second, crystal-clear elevator pitch, crafted a written manifesto, and boosted our confidence in our message. Bernadette gave us the perspective and insight we needed to tell our story — and be the best version of our brand we believe to be possible."
– Shannon Whitehead & Kristen Glenn, Founders of {r}evolution apparel

"It was wonderful to have Bernadette on our side at the early stages of our rebranding process. As a coaching company, we know the value of getting an outside perspective and she gave us just that – asking the right questions, testing our assumptions, and helping us move forward in a way we couldn't have on our own."
– Jonathan Raymond, EMyth, VP Marketing

"With her brand expertise, her uncanny creativity and her special ability to succinctly articulate a brand's value for customers, Bernadette Jiwa was a strategic partner with us to develop the HID brand story. As a result, Bernadette's work led to international recognition from Insights Success Magazine for HID as one of the most valuable brands of 2017. Working with Bernadette was an amazing experience of cutting through the clutter, going to the core essence of our brand and coming out of the creative process with a renewed sense about the brand's strength to differentiate HID in the marketplace as a leader that powers the trusted identities of the world's people, places and things."
– Anthony Petrucci, Senior Director, Corporate Communications, HID Global