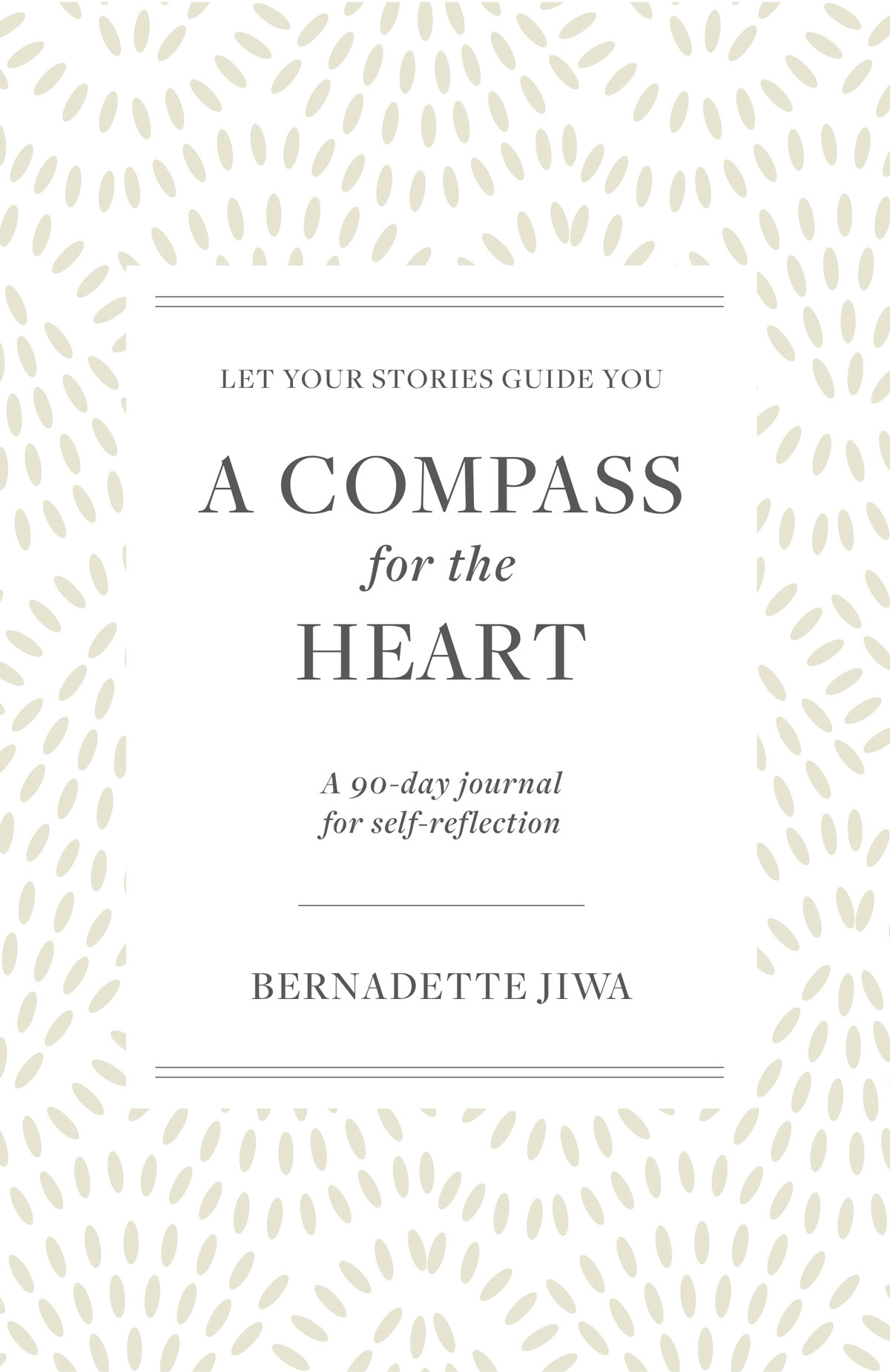 A Compass For The Heart
Published June 2020

Let your stories guide you.
Inspired by bestselling author Bernadette Jiwa's work with thousands of Story Skills Workshop students.
A Compass For The Heart is a 90-day guided journal for self-reflection that helps you to record the everyday stories and life lessons that will guide your decisions in good times and bad.
Long before we know how to tell stories, we understand that they are our teachers. We are transported to worlds where heroes and heroines find themselves in circumstances, faced with choices that cause them to change.
By listening to stories, we learn ways that we might be braver, more courageous, and more true to ourselves.
Every day we have the opportunity to use yesterday's stories as wise counsel for tomorrow.
Inside, you will find a framework and templates for daily reflection that help you to easily capture your wisest, strongest self to store away for a time when you need it the most.