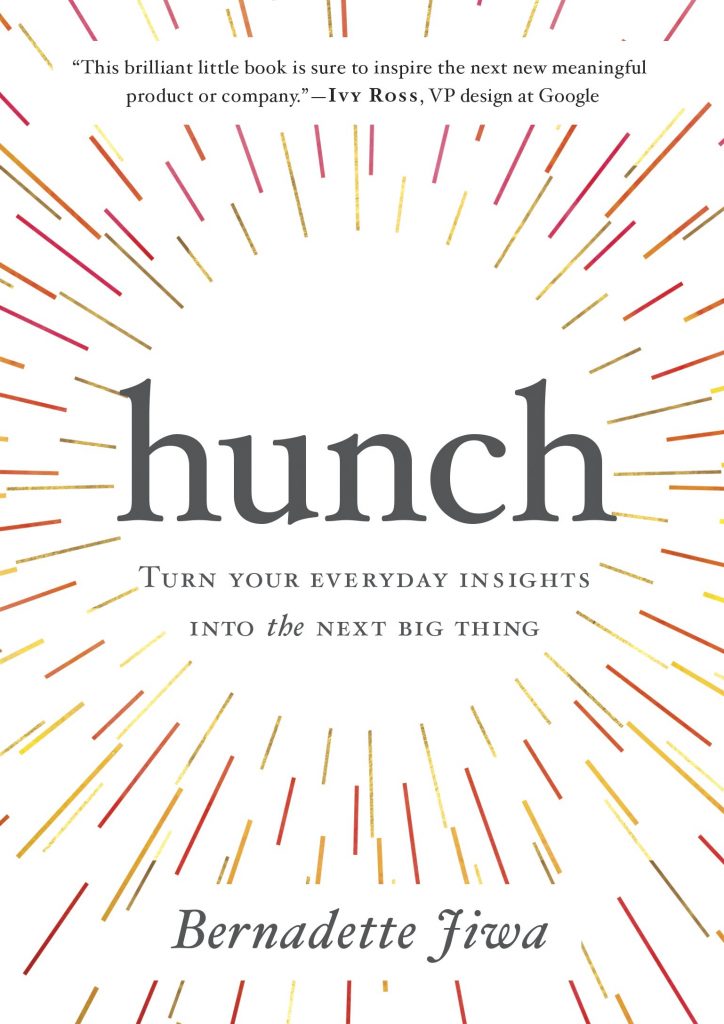 hunch
JUNE 2017
In a world where the smallest insight can spark a breakthrough idea, intuition is more valuable than ever.
What do the Dyson vacuum cleaner, Starbucks, Instagram, GoPro, Facebook, and Lululemon yoga pants have in common? Every one of them was the result not of data-driven analytics or corporate brainstorming sessions, but a hunch—the intuitive understanding of a deep, unmet need. Anxiety over "being more innovative" leads entrepreneurs to create solutions in search of problems. But what if you could use your intuition to identify an existing problem that's begging for a solution?
International bestselling author and business advisor Bernadette Jiwa shows how anyone can uncover the kind of insights that become breakthrough ideas. Combining hands-on exercises with inspiring stories of the killer hunches that brought us ideas like those that launched the beloved Spanx and Goldieblox brands, Hunch is a guide to cultivating your intuitive powers, and a roadmap to getting from insights to ideas that fly, examining the less talked about and often unexplored intangibles of innovation—empathy, creativity, trust and uncertainty.
Every breakthrough idea starts not with knowing for sure, but by understanding why it's safe to try. Intuition alone doesn't tell you exactly where "x" marks the spot, but it can give powerful clues as to where you might begin to dig. This is the book you need if you're ready to begin finding them.
HUNCH was longlisted for the
2017 800-CEO-READ Business Book Awards
The Hunch Log
Hunch introduces the 'hunch log', designed to help you see and record ideas, insights and opportunities. You can use it as a strategic tool or an idea journal.