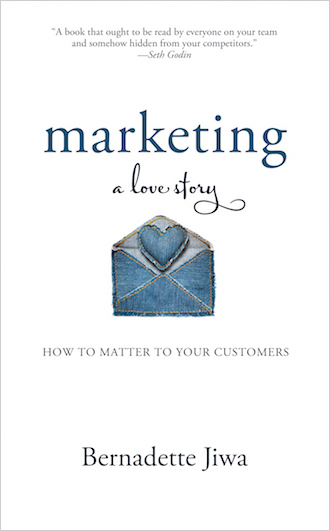 Marketing: A Love Story
October 2014
Bernadette's back, and just in time. This is her finest work, a book that ought to be read by everyone on your team, and somehow hidden from your competitors. — SETH GODIN
One of the biggest challenges we face as entrepreneurs and innovators is understanding how to communicate the value or our products and services to people in the marketplace. Marketing has become a necessary evil for every business, but what if we adopted a different view of it?
What if marketing was less about promotion or coercion and more about reaching out to people and helping them to solve problems?
What if marketing was how we found more ways to do better work and to matter to our customers?
What if marketing was where we began our journey towards understanding what people need and want?
Featured by LinkedIn as one of the 20 books every marketer should read.