Search Results: one of the few
filed in Meaningful Work, Strategy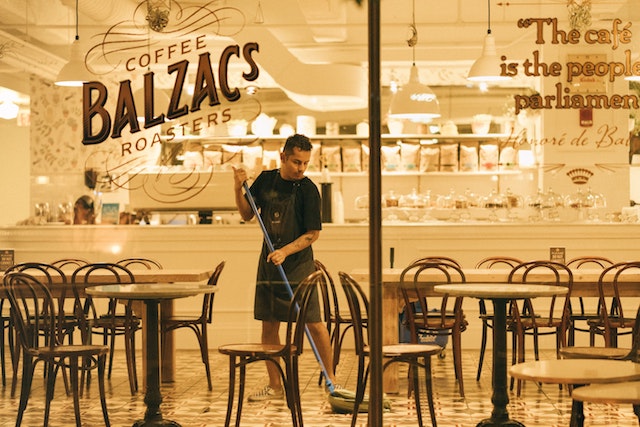 It's the day before Melbourne cafes close again under reinstated lockdown restrictions. The owner of the Italian restaurant that opened in January is heart sore. We get chatting as I'm paying the bill. He explains that due to then pandemic they've been able to have patrons dine in for only nine of the twenty-four weeks they've been open. Most of his Italian staff have returned home, and he's doing his best to support and keep his local team in work.
The business has transitioned to takeaway only and offers grocery boxes for delivery. What's most impressive is how the owner is building customer loyalty while caring for his team during this difficult time. When the restrictions hit, he sat with each staff member to find out how many hours work they needed to pay their bills. The team members with second jobs worked less and offered extra hours to those who needed more.
Overwhelmingly what we're seeing in these challenging times in the hospitality sector and beyond among both businesses and customers is a renewed sense of mutual appreciation.
Small businesses are doing everything they can to adapt and serve. And the community is doing what it can to sustain local businesses. If the past few months have reminded us of anything, it's how dependent we are on each other. That symbiosis has the power to make us stronger.
We're not just in this together. We're better because we're together.
Image by Zhanjiang Chen