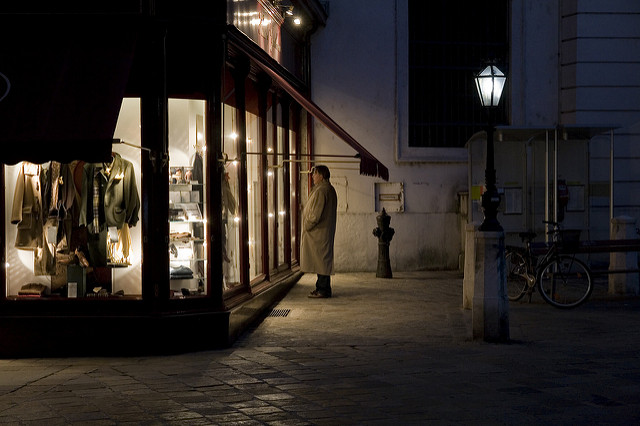 The couple are examining winter jackets on a rail in the department store when the sales assistant makes a beeline for them. 'What size are we looking for?' he says, helpfully. They explain that they're just looking, but he continues to follow them around offering assistance. So they excuse themselves and leave.
Marketing works best when we help people to get what they want when they want it. Trust and timing are an essential part of any marketing strategy, and patience is one of the most useful qualities a marketer can cultivate.
Image by Mike Melrose.