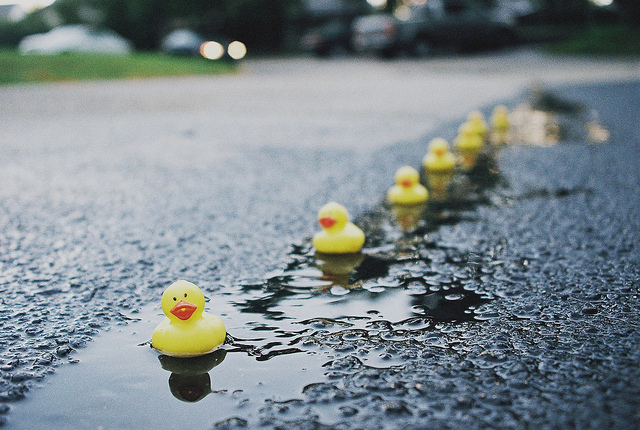 The manager at the burger bar works hard to manage his costs. Part of his strategy is to pay his teen workers below minimum wage. He realises he can save on salaries by cancelling their shifts within an hour's notice on a slow day. The thing that frustrates him the most is his high staff turnover.
The cafe owner in the park employs people who have previously found it challenging to find work. He provides training and weekly mentoring to each team member—ensuring they're on track to meet the goals they've set themselves. His staff love working there, and it shows, not just because they turn up, but in every interaction with customers.
A good business strategy isn't just about having all your ducks in a row. It's about the care you take when choosing which ducks to include and your understanding of how each one impacts your story and success. Aligning the ducks is the easy part.
Image by Bilb.