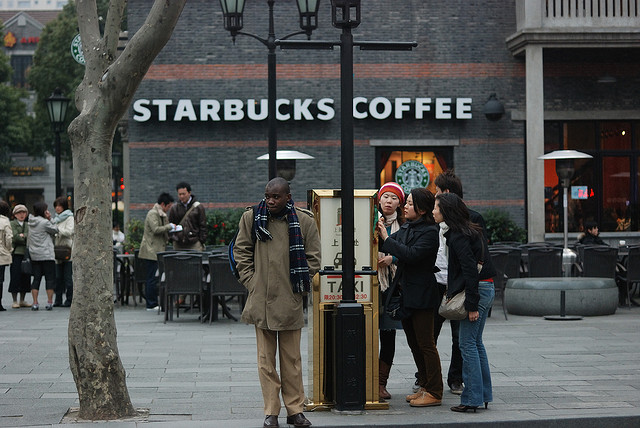 I'm worth it. It might be gone tomorrow. You could make it at home for half that. This is a one off. People pay for intangible value all the time.
Consider Uber, "the app that connects you with a driver at the tap of a button" on your smartphone. If you simply need to get from point A to point B, why not just call or hail a taxi on the street? Well, apart from the fact that using Uber means you don't have to wait in the rain, you don't even need to have cash or credit cards to pay. The real value of the service is not simply in getting people where they need to go. The value of Uber though is in the perception of time saved and the elimination of uncertainty. The ability to know exactly where your driver is and to track him as he gets to you using GPS is something plenty of people reckon is worth paying for. People place a premium on their time. Uber doesn't need to employ the drivers, or to own the fleet of cars to provide value (to the tune of a rumoured $1 Billion a year).
The sticker price may help us rationalise the decision to reach for our wallet, but often it's the things we can't see, and the emotional investment made where most value is created.
Price, and value are stories we tell ourselves. What story are your customers telling?

Image by Yang and Yung.