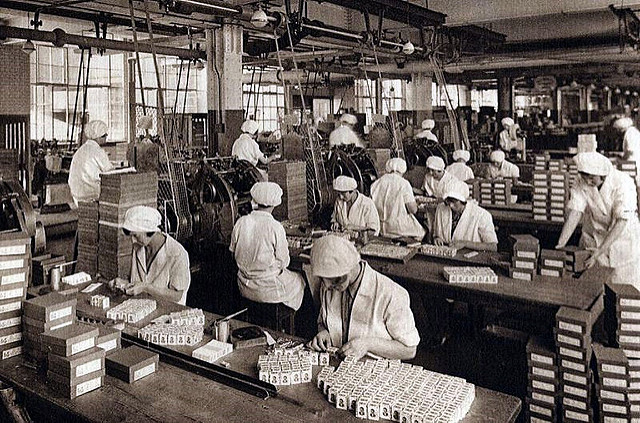 My mother started working over sixty years ago. As the tenth child of a widow, with nothing more than a basic education she had very few choices. She could be a seamstress or a replaceable cog on the assembly line at one of any number of factories. Sadly the factory jobs won because those jobs were easier to get and didn't involve apprenticing at a reduced wage. At the age of fourteen, she spent eight hours a day dipping toffees into icing at a sweet factory. She later graduated to standing guard over huge fryers of potato crisps. She and her friends lived for Friday's brown paper envelope—the contents of which bought a little joy at the weekend.
A career needs to sustain us, and a business needs to make a profit to be sustainable. It could be argued that in recent times we've built our economies on the premise that profiting is the only function of business. But the businesses that are thriving have found a way to be about more than just a means to that end. Companies like Airbnb, Patagonia or Small Giants that put contribution and community at the centre of their business model and philosophy. Yes, your business needs to turn a profit, but that doesn't have to be the only thing your company is committed to making.
My mother didn't have a choice about how she could contribute. She didn't have the privilege of thinking beyond earnings. We do. We have never had more power to take ownership of the present or to shape the future than we do today. We can start by figuring out what we intend to make besides money.
Image by Paul Townsend