Unlock the Magic in Your Story Now
Get the Free 20 questions to Ask Before Launching Your Idea workbook when you sign up for updates.
Get the Free 20 questions to Ask Before Launching Your Idea workbook when you sign up for updates.
Why Do You Want To Tell A Good Brand Story?
filed in Marketing, Storytelling, Strategy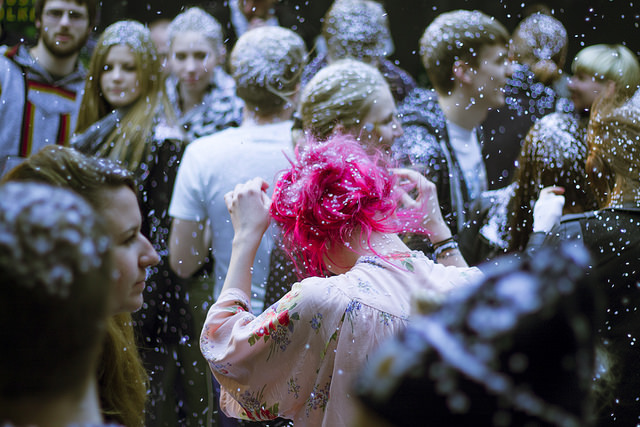 Why do you want to get better at storytelling?
When I ask clients and potential clients that question, I get a mixed bag of answers.
By far the most common reason is to increase brand awareness. Conventional wisdom argues that the more people who know about your product or service, the greater chance you have of selling more products and services. The simplest way to make everyone aware is to buy the attention of the most people. But the downside to that strategy is that you're wasting resources speaking to people who have no interest in hearing or buying from you.
The second most common answer is to speed the process of attracting more customers. This mindset can lead business owners down the path of compromise, which presents its own unique set of challenges. You can't do your best work when you start appealing to customers who don't share your worldview. When you do, you attract the kind of customers your business is not designed to serve well.
Another reason commonly offered is to make sure to be seen in the right light by the right people. And while it's smart to think about the audience you hope to engage with, you need to be mindful of telling a story that isn't true just because it resonates with the people you're speaking to.
Three Lessons From Great Brand Storytellers
1. Allocate resources where they have the most impact.
2. Get clear about the kind of customers you do and don't want to attract.
3. Be as good at turning off the wrong customers as you are at attracting the right ones.
Your marketing motivations will ultimately inform your brand strategy and marketing tactics. That's why it pays to know not just what you want to say and how best to say it, but also to understand why it's important to you to say it at all.
Resonance begets belonging and belonging scales.
Image by rotesnichts 
Share this article