Unlock the Magic in Your Story Now
Get the Free 20 questions to Ask Before Launching Your Idea workbook when you sign up for occasional updates.
Get the Free 20 questions to Ask Before Launching Your Idea workbook when you sign up for occasional updates.
October 24, 2014
Taking Your Place In The Difference Economy
filed in Marketing, Storytelling, Strategy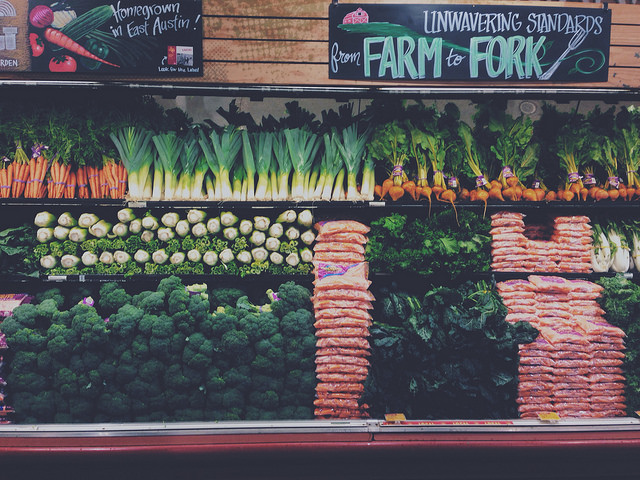 Whole Foods launched it's first national and TV marketing campaign in 35 years on the back of losing 30% of its value in just six months. The company has been losing market share to chains like Walmart who are now stocking once hard to find sustainable and organic produce and selling it cheaper.
There are four massive challenges facing every business today no matter their size or legacy—challenges they didn't have to consider 30 (or even 10) years ago. They are:
1. CLUTTER.
2. COMPETITION.
3. COMMODITIZATION.
4. CONSUMER CONSCIOUSNESS.
Faced with unlimited choices savvy customers are becoming more discerning and more companies are happy to respond to their wants.
Companies like Whole Foods, Panera, Patagonia and more recently Warby Parker, Chobani, TOMS, Alima Pure and Harry's have made values part of the foundation of their business. Standing for something has been something they built into their company's DNA from day one.
And yet despite that Whole Foods is finding that as competitors respond to demand from an increasing number of conscious consumers, their market share is being eroded. They are now cutting prices and tripling their marketing budget in order to woo customers back and attract new ones and discovering that just because they were pioneers of the 'sustainable food movement' it doesn't mean that they will be the last ones standing. Which makes you wonder why they didn't see this coming or ask the question what's our difference—our real advantage? What would happen if Walmart started stocking organic Kale tomorrow? It turns out that their advantage wasn't just what they stocked on those shelves or how it was displayed.
When Jonathan Ive talks about what goes into the design of Apple products he doesn't speak about values. He talks about how the user can sense the level of care that's gone into creating those products. Values are felt. Fairness is shown and sensed. I guess Whole Foods customers will be questioning how prices can suddenly come down when they vote with their feet because they believed they were paying more for those values.
Yes, values matter more than ever in a world where people know and care about how things are made and how far they travelled to reach their plates, but their impact isn't keenly felt in a video or poster that tries to start a conversation with everyone.
Showing is more powerful than telling. It's not as simple as throwing more money at traditional marketing in order to increase awareness. It's about digging deeper and understanding why people would cross the road to Walmart now that they stock coconut oil and quinoa. More importantly it's about doubling down to better understand and serve the people who don't cross the road.
Affinity first, awareness second should be the goal of every brand now. It's a lot easier to say "look at us", than it is to say "we see you", to your customers.
Image by Mil Roesen.
MORE LIKE THIS FROM THE STORY OF TELLING