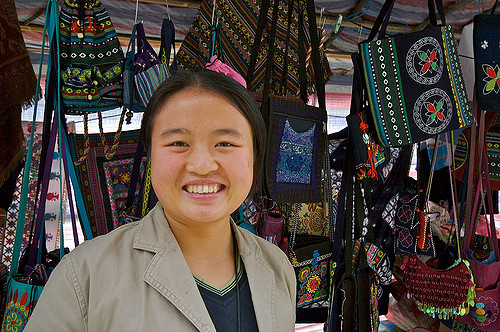 There's a shop half-way down Smith Street that sells just about everything. Whatever you might need from a hammer to a cigarette lighter, a birthday card to an egg slicer they've got it. It's the kind of shop that usually encourages browsing more than buying, where people wander around aimlessly 'just looking'. But in this shop, an unusually high percentage of people are converted from browsers to buyers.
The shop owner stands behind the checkout at the entrance to the shop making a point of greeting every customer. This is nothing new. We see that happening every day in retailers around the world. What's different in this situation is what happens next, partly by accident, rather than by design. Because English is her second language, the owner has to choose her words carefully so she can get a response that helps her to understand how to help prospective customers. The indirect approach typically used in other retail environments won't work for her. She simplifies her script using a more direct approach, asking every person the same question as they enter the shop.
'Are you looking for something?'
The question elicits a more useful response than the typical, 'How can I help you?'  It focuses the customer on his original intention and enables the shop owner to help him navigate the Aladdin's cave of products.
Good salespeople help customers to do the thing they wanted to do. Often in our desire to empower the customer to make the right choice we prevent them from choosing at all. In some situations, the direct approach is the right one.
Image by Brian Yap