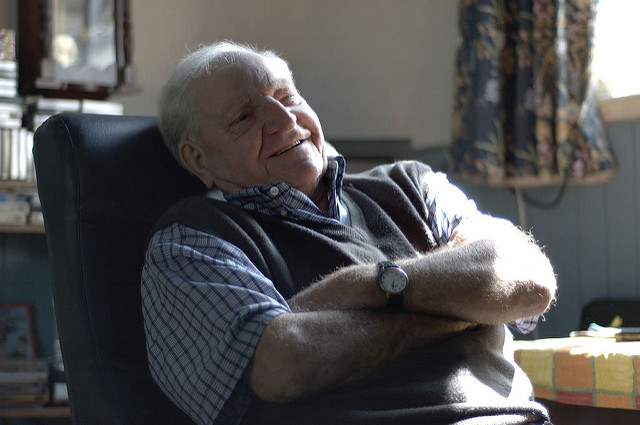 Like most of their friends and neighbours from big Irish-Catholic families, my grandparents didn't have the luxury of an education. They were not bookish, in fact, they were barely literate. They couldn't teach me much about history or science. But they taught me a lot about pride.
My grandparents may not have had status, but they did have a place in their community. They valued fairness and doing the right thing by their neighbours. Their door was always open—kettle always on. They shared the little they had. They worked through their problems, knowing they didn't have the all the right answers. They were not afraid of failure or a hard day's work. They proudly sent their children to school in clean clothes with full bellies. And while their aspirations might seem small by today's standards, they were huge by theirs—at a time when people lived from hand-to-mouth. Week-to-week. Brown envelope to brown envelope. I think my grandparents, and yours too could teach us a lot about how to live and work today.
Our grandparents would probably tell us to stop deferring to others (and Google) to find the answer and to start reflecting on what was right by, and for us? They would ask us why we'd stopped making fewer decisions that spoke to our heart. They would question our belief that success could be plotted on a graph with a neverending upward trajectory. They would wonder when it became fashionable to think that pride was just a vice that would surely come before a fall.
Growing up, I was lucky to be surrounded by people whose metric of success was doing what they were proud to have done. I can't think of a better way for us to measure what matters.
Image by Alastair Green