Unlock the Magic in Your Story Now
Get the Free 20 questions to Ask Before Launching Your Idea workbook when you sign up for occasional updates.
Get the Free 20 questions to Ask Before Launching Your Idea workbook when you sign up for occasional updates.
Marketing Forwards
filed in Marketing, Storytelling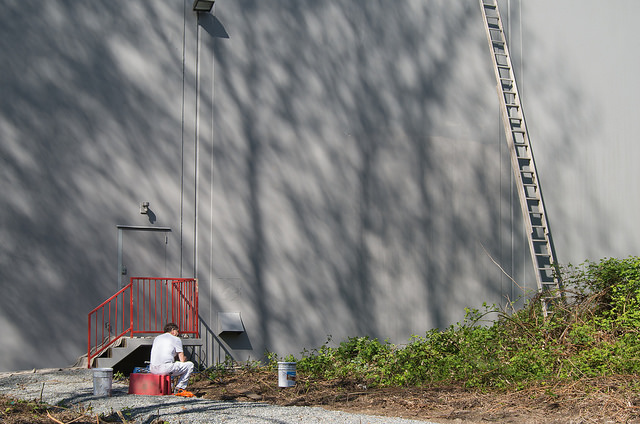 Lachie was a half-decent painter and decorator, but what he really had going for him was his youth and enthusiasm. He'd been in business long enough to reap some reward for his efforts, but not so long that he'd experienced the bust that inevitably followed the boom in Western Australia. Lachie had an easygoing nature. When other tradies ominously shook their heads and pursed their lips, Lachie just smiled and said nothing was a problem. It was no wonder that he'd talked himself into building a thriving business.
It wasn't until Lachie started work painting our kitchen that I realised just how much he loved to talk. I quickly learned working from my home office was a bad idea if we wanted the job finished on time. Before the smartphone, Lachie had talkback radio for company while he worked, but the iPhone opened up a whole new world. Now he could simultaneously paint a ceiling and chat with a friend on his phone. I will never forget the morning when he spent an entire hour telling a friend about the new accounting software he was using. He waxed lyrical about how much time it saved him on invoicing. But not only that, he'd increased his customer conversion rate by using this new software for quoting. He was getting better at following up on overdue accounts, and his cashflow had improved as a result. Lachie had become a walking, talking advert for Xero overnight. He even made sure his friend noted the correct spelling. 'Zero with an 'x', not a 'z'.
As marketers, we spend a lot of time on the story we tell. We obsess about what we can say to convince more people to buy our products and services, often forgetting that the best marketing is about giving the customer a story to tell. Your marketing doesn't happen once the product is ready to stack on the shelf. It can start by being clear about the story you want a prospective customer to tell and then working backwards to create that result.
What will your future customer tell his friend about how your product or service changed his life or worldview tomorrow? Design for that today.
Image by David Meurin