Unlock the Magic in Your Story Now
Get the Free 20 questions to Ask Before Launching Your Idea workbook when you sign up for occasional updates.
Get the Free 20 questions to Ask Before Launching Your Idea workbook when you sign up for occasional updates.
Lessons In Brand Storytelling From The Airbnb Rebrand
filed in Marketing, Storytelling, Strategy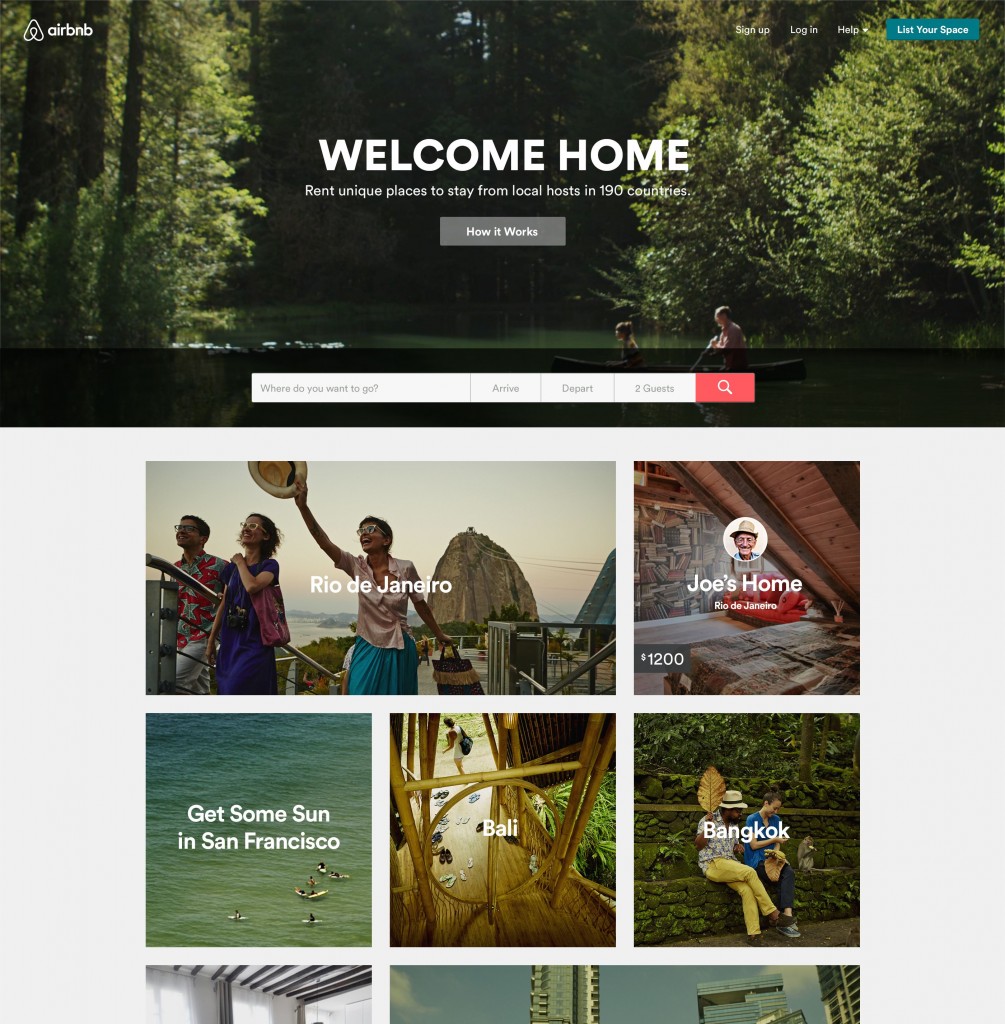 I have to be honest, as an Airbnb evangelist and user I felt a little disappointed as I watched the company's relaunch unfold. Of course I wasn't viewing the whole thing through the eyes of an impartial observer. Anyone who is an early adopter of something that begins on the fringes wants that thing to remain at the edge. Even though Airbnb has listings in 33,000 cities, in 192 countries and books more than 15 million nights worldwide, it still felt to the people who loved it first like 'our little secret'. Yesterday that little secret came of age, six years after it first launched in a tiny San Francisco apartment. Airbnb's introduction of the Bélo as a symbol of belonging may have polarised people, but it's something that the company had no choice but to do on its journey to becoming ubiquitous.
While Airbnb owns a huge chunk of both the sharing and travel economies, they have big plans to unlock more of the latent value that exists in trust, hospitality and data. Of course they are well positioned to do that in so many areas from peer-to-peer dining to ride sharing, equipment hire to underground attractions or undiscovered location tours and on and on. Until today most of this value (and the Airbnb brand story) was tied up in a digital platform. What Airbnb are attempting to do now is to unlock that intangible value from the sharing economy and bring it into the physical world AND to own it too—because let's face it if they don't some other company will.
Airbnb's CEO Brian Chesky imagines the Bélo symbol being used in all kinds of places in the physical world not just in windows where Airbnb travellers are welcome to stay. We could also see businesses around the globe from surf schools to Internet cafes using it as a sign that Airbnb travellers are welcome and valued. I don't know how Airbnb will regulate the sharing of their brand equity and the Bélo as a standard mark. What's to stop a business using the Bélo as a way to attract more customers rather than to signal value, or more importantly shared values—which after all is what the Airbnb traveller cares about most? The Airbnb brand story has become about more than finding a place to stay, for many it's about finding reflections of yourself in places and spaces, with people like you.
I think the one misstep they made was trying to inject all of that meaning into the symbol and make it stand for everything straight away (a move which felt like agency-speak rather than an authentic message from the heart and so a little off brand). It might have been better to introduce the Bélo as an 'A' and then to let both hosts and guests to attach their own meaning to it over time.
Airbnb are at a point where their brand story has to unfold from here. This story started by accident, it continues with intention as the company sets out to build the world's most recognisable hospitality brand. Of course where Airbnb came from and what they mean to people matters, but it's where they are going and what they could be that must be the priority now. When a brand evolves the story has to evolve with it.
Image by Airbnb.