Unlock the Magic in Your Story Now
Get the Free 20 questions to Ask Before Launching Your Idea workbook when you sign up for updates.
Get the Free 20 questions to Ask Before Launching Your Idea workbook when you sign up for updates.
Bridging The Change Gap
filed in Marketing, Storytelling, Strategy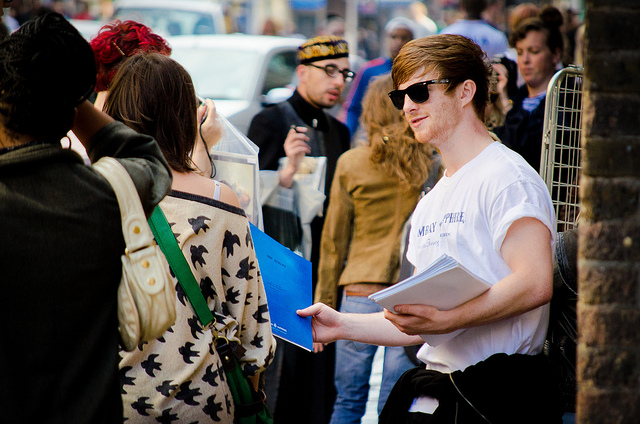 We know that attention is the first essential step on the path to influencing others. We also know it's not possible to inspire people to act or to create change with attention alone. There's always a gap between gaining awareness, enabling action and gaining traction. You can buy attention, but you can't buy trust. Trust is earned. Trust takes time. Trust is the enabler of connection and persuasion. The time between attention and action is what I call the Change Gap. To close this gap, we must first build trust and then reinforce the opinions and beliefs of the audience we're trying to reach.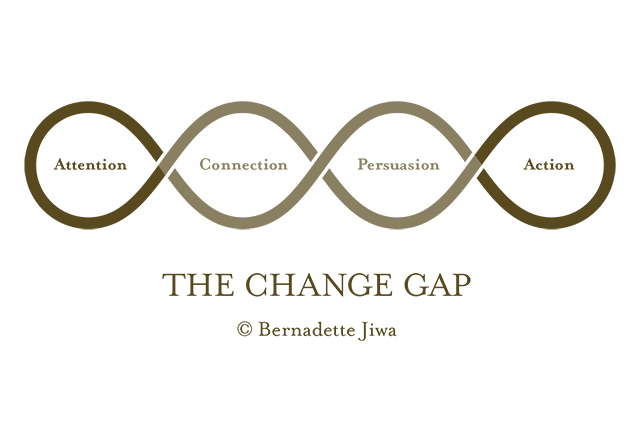 We bridge this gap with connection and persuasion. This is why for example, a hotel's reviews on websites like TripAdvisor can make or break the business. When every hotel has a comfortable bed and free Wi-Fi, prospective guests are looking for another way to differentiate offerings, and reviews enable them to do that.
The act of persuasion gives people the opportunity to confirm whether what they believe is true. Things like providing more and accurate information, product features, measurements, photographs, pricing, demonstrations, reviews or recommendations help people to decide if your product or service is for them.
There are many real-world examples of companies who have successfully bridged the Change Gap, and industries that have been spawned by doing so. Think about the products and services we didn't know we wanted but now consume or use regularly. Bottled water, ride-sharing services, reusable coffee cups, coworking spaces, bean-to-bar chocolate, yoga pants, nail bars, coconut oil and meal kits are just a few. The people and companies who convinced so many of us to try these products and services bridged the Change Gap by being purposeful storytellers. The same opportunity is open to you.
*Excerpted from The Right Story.
Image by Garry Knight
Share this article