Unlock the Magic in Your Story Now
Get the Free 20 questions to Ask Before Launching Your Idea workbook when you sign up for occasional updates.
Get the Free 20 questions to Ask Before Launching Your Idea workbook when you sign up for occasional updates.
The Best Of Us
filed in Storytelling, Success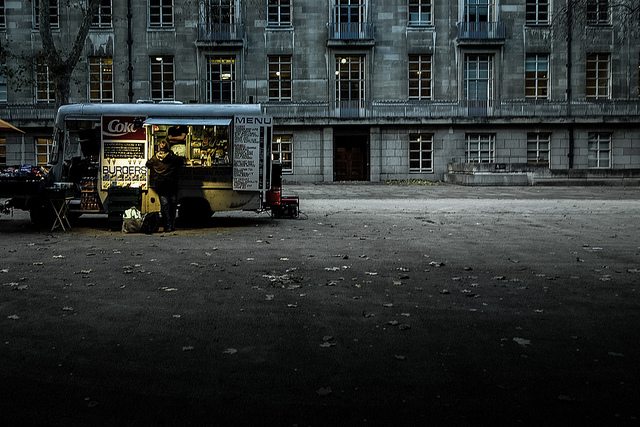 Our youngest son got his first paying job at a fast food restaurant this summer. He'd walked up and down the street handing out resumes for days and got a single call back. He was interviewed over the phone and invited in for trial one evening. He got the gig. Twenty dollars an hour and as many shifts as he could handle taking orders and wiping tables late into the night. The shifts ran from the evening until the early hours of the morning. Sometimes he was barely in bed before dawn. But he stuck with it for the entire summer without complaining. Then one day he mentioned he hadn't been paid for a couple of weeks. His boss owed him over a thousand dollars in back pay.
My husband and I reacted as many parents would. We were suddenly on guard, wary that our child (who is his own man now) wasn't exploited. We offered unhelpful suggestions about what he should do next, telling him he probably shouldn't work more shifts until he was paid. Our boy didn't blink. Not showing up wasn't an option. He'd committed, they were short staffed. He wouldn't let his other team members down.
I remember when he was seven years old and winning prizes for being top in everything at school. The quiet, watchful blonde kid with deep brown eyes, who seemed to make no effort and yet always come out on top. After an assembly where he was awarded a medal for the best piece of creative writing in the state, one of the class Mums approached me. She had two questions. 'What does he read? What do you feed him?' I laughed until I realised she wasn't joking.
People who don't know our son judge him by his academic performance. He's evaluated by his grades and ability to 'achieve' in the conventional sense of the word. What they don't often see is the real measure of him. His kindness. His sense of fairness. His tenacity. His wicked sense of humour. His character. The things that can't be measured. The things that make him, him.
He will probably be picked one day because of how he looks on paper—for his scores or the number of research papers he's published. Whoever works with him won't know until later why they are lucky to have him on their team.
Our stories are not defined only by what is seen and known. The imagination can't always capture the best and the beauty of us.
Image by Robin Jaffray