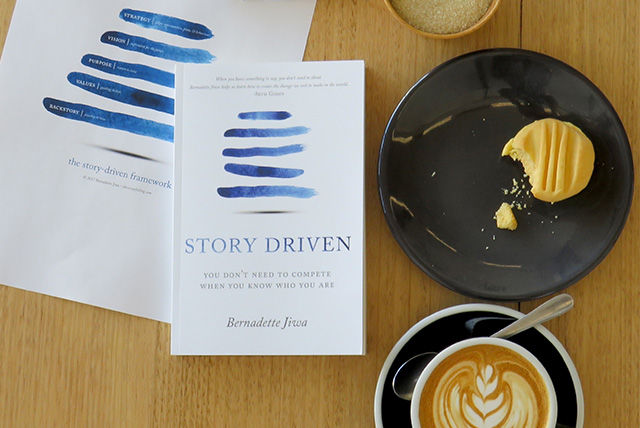 The best investment I ever made in myself and my business was buying a copy of Seth Godin's book, Purple Cow. Seth taught me that remarkability was a choice. Just as business owners don't work just to pay the bills, writers don't write just so they can eat. They write to create the change they want to see in the world. That's what we're all here to do.
My new book, Story Driven: You don't need to compete when you know who you are, published a few days ago. It's my most important work. That's why I'm launching the Kindle eBook edition at the special price of 99 cents this week. I'm not only inviting you to invest in yourself by buying a copy. I'm encouraging you to invest in your friends and colleagues by gifting the book to them.
You can buy and gift Story Driven today on Amazon.com, or if you're in Australia, Amazon.com.au and the UK, Amazon.co.uk
(It's available in all international Amazon stores. Search your local Amazon store by title and author).
We get to choose the future we want to see and the chance to create it together.
Thanks for giving me a reason to write.
Image by Kieran Jiwa