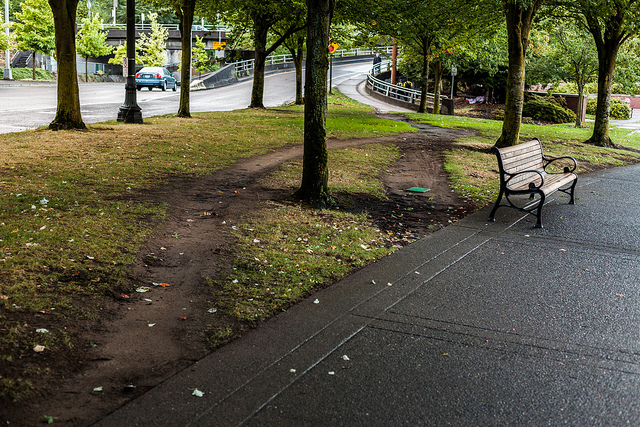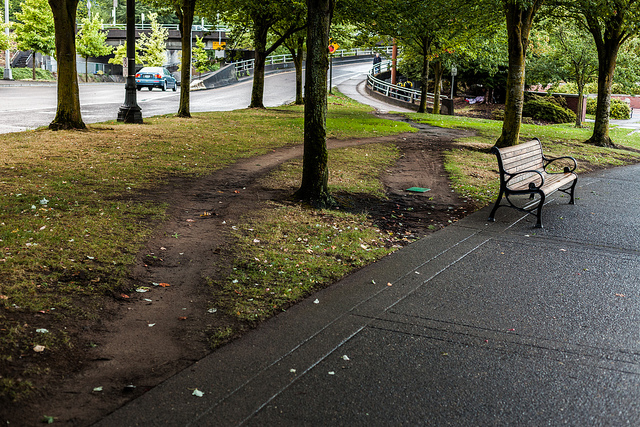 Victoria Parade is the road that separates north Melbourne's suburbs from the city. It's a busy spot. The road is dotted at intervals with pedestrian crossings and used by cars, commuters and pedestrians alike. But the widest pedestrian path across the dual carriageway isn't a planned pavement. It's one that's been created by the desire of commuters to cross where they want to cross. The most popular route isn't along the designated path or at the traffic lights, but across the grass embankment, at a place where it's most convenient for pedestrians.
These shortcuts are called desire paths. Not only do they tell us where people have been, they leave clues about why people go where they go and do what they do. These well-worn routes often become more relevant than the planned ones. They tell the story of the community that made them.
As I wrote in Meaningful:
"The story of ideas that fly is really the story of the people who adopt them. It's how their narratives and the realisation of their hopes, dreams and aspirations collide with what we create that makes an innovation meaningful or helps an idea take off."
Your customers are showing you daily how they live, what they care about and how to become more relevant to them. Follow their lead.
Image by Duncan Rawlinson.