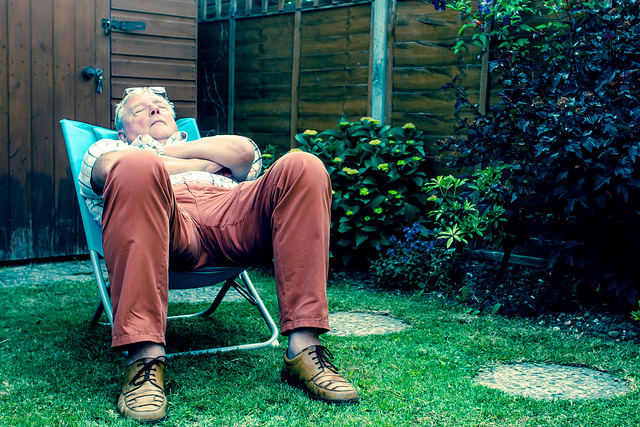 I was at the local garden centre on Sunday. There amongst the shrubs, trellis fencing and climbing plants was a comfortable-looking, but otherwise, unremarkable garden chair with wooden arms. Unremarkable that is until you read the description on the flip side of the $300 price tag.
"Meet the Gin & Tonic Chair. The world's most comfortable garden chair, perfect for relaxing outdoors with your favourite tipple after a long day."
When we're writing sales copy for our products and services we tend to describe first and empathise later.
Instead of leading with descriptions and listing the features of your product or service, imagine the customer using the product. Now retell that story. What is he doing? What does he want to do, but can't? How is your product helping? How is he feeling as a result?
The best copywriters (and companies too) empathise first and create later.
Image by Ben Mizen.