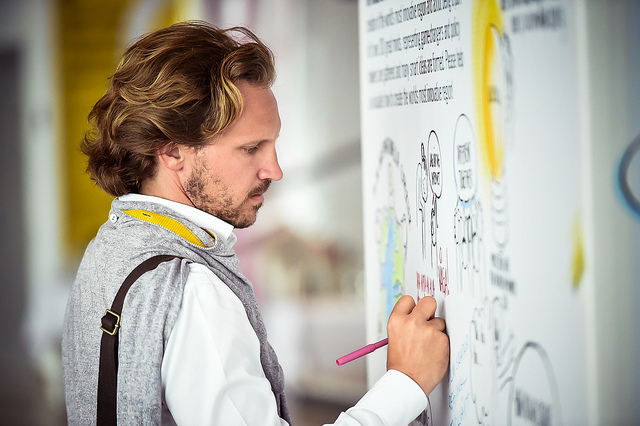 Ideas are easy and free, execution can be painful and costly. Not just because it requires time, effort and resources—but because we often don't do enough groundwork to get clear about the impact we hope to create. While it's important to plan for success and mitigate against failure, what's equally worthwhile exploring is why the idea matters to you and the people you hope it will serve. Why should you give it priority?
These twenty-one questions will help you get clear about your intention.
21 Questions For Creators And Innovators
1. What sparked this idea?
2. What's your motivation for starting this project?
3. Who is the ideal user, client or customer for the end product?
4. Why will they buy or buy into it?
5. Why do you care about solving this problem for these people?
6. Why are you the person or team to bring it to life?
7. Why this project and not something else?
8. What's the end goal?
9. What's the first step?
10.What resources do you need?
11.What's your minimal viable product?
12.Who do you need to involve or get behind the project?
13.How much time do you need?
14.How will you test your idea?
15.Who can you trust to give you objective feedback?
16.What are the likely challenges you could face?
17.How can you mitigate against or learn from them?
18.What circumstances would make you quit?
19.What does success look like?
20.If this idea succeeds what's your next step?
21.If not this, then what?
You're more likely to succeed by confronting the hard questions before you begin.
Image by Business Region Skane