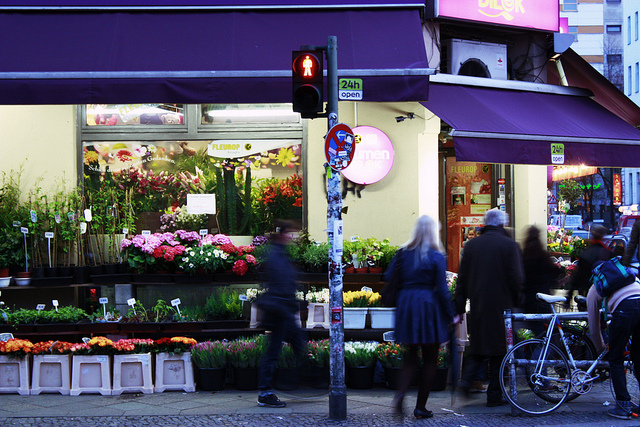 The blackboard on the pavement outside the florist reads; 'Flowers for ALL.'
It's a busy spot with plenty of foot traffic, behind a tram stop, a few doors down from the hospital. Maybe that's why they're marketing to everyone, instead of trying to resonate with someone. The marketing speaks to passers-by. But it doesn't consider why they're passing by, where they're going, at what time, on which day. The message doesn't invite the prospective customer to see how the act of buying flowers could change their day or even their week.
What would happen if the florist altered the message on the blackboard every day or even three times a day? There's no doubt Monday morning's marketing would be different from Friday afternoon's. Perhaps, inspiring the office worker to brighten her desk for the week, or inviting the tired junior doctor to get his weekend off to a good start by surprising his partner.
As marketers, we have two choices, we can say something for the sake of saying something, or we can say the thing that will change something.
What would you write on your blackboard?
Image by Florian Lehmuth