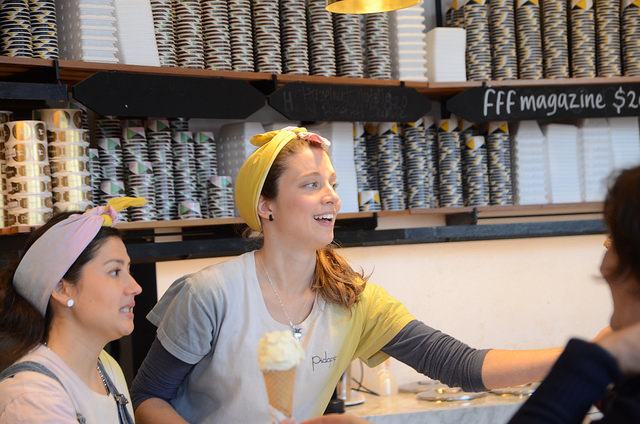 The Sunday ice-cream scooper at the gelato place on Spring Street makes new customers sample every flavour before they buy anything. She knows her gelato inside and out. Her enthusiasm is infectious. She reels off the most popular flavours and tells stories about how pistachio lovers always return to pistachio having tried everything else because it's that good. Sunday scooper believes in her product. She may only work one day a week in the lowliest position in the company but training her to love the gelato is the best investment the boss has ever made.
Far too often we fail to think deeply about and celebrate what differentiates us from others, and so we flounder when it comes to articulating our value. If we're telling a story we believe in, it shows. There is no better marketing strategy.
When you say it, do you mean it?
Imange by Alpha.