Unlock the Magic in Your Story Now
Get the Free 20 questions to Ask Before Launching Your Idea workbook when you sign up for occasional updates.
Get the Free 20 questions to Ask Before Launching Your Idea workbook when you sign up for occasional updates.
The First Step To Mastering The Art Of Brand Storytelling
filed in Marketing, Storytelling, Strategy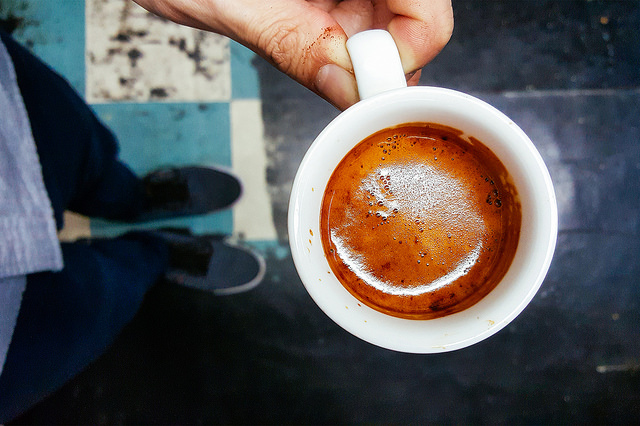 There are more than a dozen places to buy coffee in the commuter belt adjacent to Southern Cross Station. You can choose from artisan roasters, international cafe franchises or convenience stores and pay as little as $1 or as much as $5 for a takeaway coffee—all within 30 metres of the station. So how do people choose?
It's clear that each cafe tells a very different brand story using price, design, location and more to communicate to the particular customer they want to attract and serve. The perception of value drives some customers. Others are drawn by convenience, the ambience of the venue or simply the ritual that feels best. Each customer has a different worldview about the value of a $5 coffee. And yet if you stood on the pavement outside the station you'd find it hard to tell those customers apart.
So where does a business owner begin? The first step to attracting (and keeping) the customers you want is to understand what it is they want. What do they believe in, care about or fear? Where do you come in? Your business can't fulfil the unspoken desires and unmet needs of a customer you haven't fully understood.
The biggest challenge to telling better brand stories isn't that we don't have a story to tell. It's that we're not telling a story that matches the worldview of our prospective customers. It doesn't matter how good your product or service is if you don't understand the worldview of the person who will buy it. The first step to mastering the art of brand storytelling and being a better marketer is to stand in your customer's shoes.
I created the Story Strategy Course to enable you to do exactly that. If you want to find more ways to resonate with customers and differentiate from your competitors. If you'd like to understand where to devote your marketing resources and why. If you'd like to simply get better at telling the story of the value you create this course will show you how.
Registrations are open now. We start at the end of the month. If you're ready to take the first step to telling a better story, I hope you'll join us.
Image by Linh Nguyen.