Unlock the Magic in Your Story Now
Get the Free 20 questions to Ask Before Launching Your Idea workbook when you sign up for updates.
Get the Free 20 questions to Ask Before Launching Your Idea workbook when you sign up for updates.
Impression Vs. Intention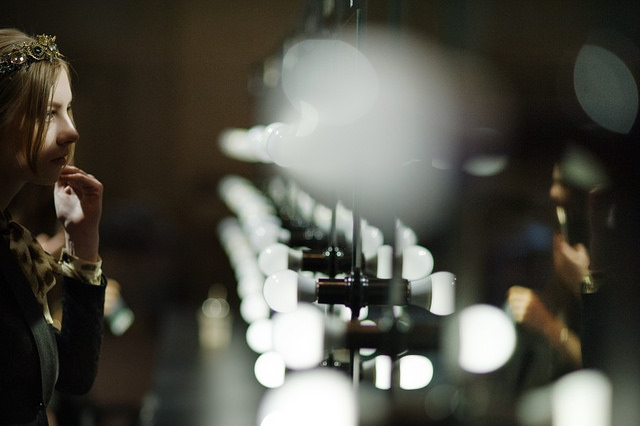 The ladies changing room at the gym first thing in the morning can feel like a mean environment. It's every woman for herself as we each carve out a floor tile's worth of space to change. Spots in front of mirrors are gold. Hairdryers and straighteners as tightly held as premium real estate. The amount of time we spend fussing over our appearance seems longer these days. Let's blame it on 'the Instagram factor'. We now prime our faces before applying makeup and iron our hair after drying. We stare, unseeing at our reflections. We are all sharp elbows and hard edges.
Beautiful and ugly at once.
We work on our appearance to make an impression, forgetting that lasting impressions are more than skin deep. People don't only judge us by our appearance. They get a sense of who we are from the way we move through the world. And so it goes at work and in business too.
There was a little tasting table at our local organic shop. Every day there was something different and delicious to try. On Saturdays and Sundays, the table created a party atmosphere. It was laid out as if to welcome guests with dips and vegetables, olives and gluten-free bread, dark chocolate and raw slices. Then one weekend, without warning things changed. Cutbacks. Since there was no measurable return on investment, the generosity would have to be scaled back. When the table changed the energy in the shop changed too. There was a little less joy and community. People became shoppers, more business-like, quieter, efficient. They didn't linger.
We get to choose how we show up every day. We can be all sharp elbows, jockeying for position in front of the mirror or we can intentionally bring the kind of energy that changes everything into the room. Things like clean shopfronts, great design and beautiful packaging can attract customers, enhance credibility and build trust. But they're not the reason people keep coming back.
Image by Alex Naanou
Share this article