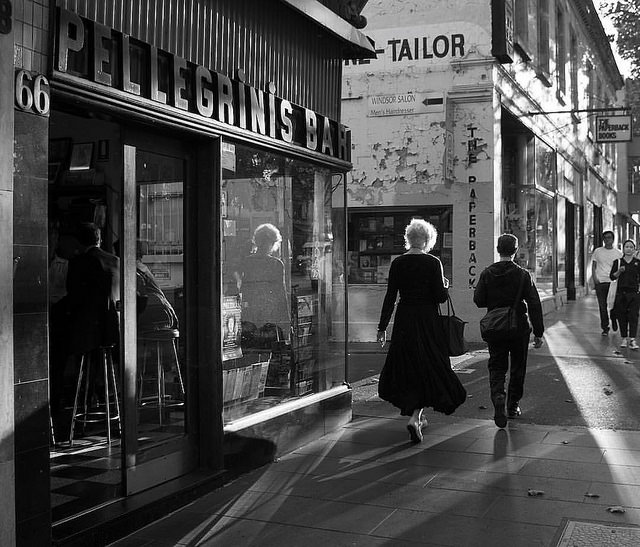 One of the owners of Melbourne's most iconic café died tragically a week ago. Sisto Malaspina had been serving espresso to Melburnians at Pellegrini's since 1974. Tributes poured in from across the community about the impact he and his café had on people and the city. The one that struck me was the story told by a man who arrived in Melbourne to start a new job, with little more than the clothes on his back. When he asked people where he should eat, they said, head to Pellegrini's. They will feed you like family. Like family.
Making people feel like family was intentional, a choice Sisto and his team made every day.
A choice his business partner and his team will continue to make now he's gone.
Whether we're pouring coffee, doing accounts or designing logos, we decide how we're going to show up. How we show up determines the customers who choose to show up and the kind of change we make. How we do things becomes our legacy.
Image by David Brewster