Unlock the Magic in Your Story Now
Get the Free 20 questions to Ask Before Launching Your Idea workbook when you sign up for occasional updates.
Get the Free 20 questions to Ask Before Launching Your Idea workbook when you sign up for occasional updates.
How To Tell The Story Of Your Products
filed in Marketing, Storytelling, Strategy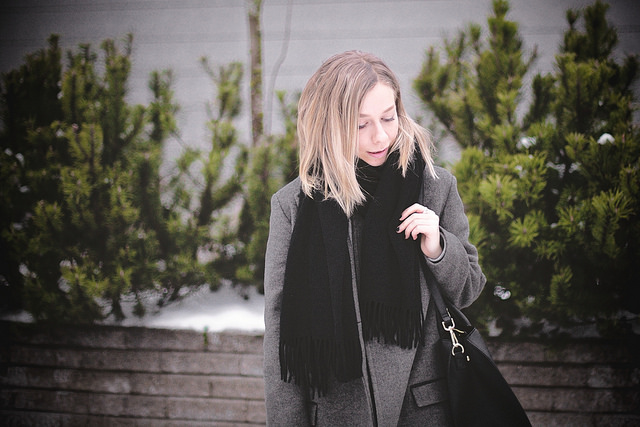 Why is real estate copywriting so terrible? Maybe it's not that bad in your town or city, but wherever I have lived the copy seems to serve one purpose—to fill the space between the images and the floor plan in the brochure.
Here are a couple of examples of copy written to sell million dollar plus homes.
The Finest Traditions – Attuned To Today
Renovated with a respect for its period origins, defined by a distinctive designer edge, [address] is a stunning Victorian terrace that's entirely in tune with the contemporary era. Impressive internal proportions that make the utmost of a traditional inner city allotment include refined sitting and dining rooms, each retaining elegant marble mantles around efficient gas Jetmaster fire places. To the rear, northern light and memorable luxury complement a living/dining area accompanied by a kitchen featuring marble and stainless steel surfaces and a walk down wine cellar. Three upstairs bedrooms surrounding a central bathroom provide instant appeal, including a main bedroom with a superb ensuite and evocative original balcony. A sunny tranquil garden of signature [Company] Garden Architecture style creates an ideal conclusion, complemented by rear access to Smith Street, in a great setting close to the best of [names of good suburbs].
And the other.
Designer Style, Definitive Location
Beautifully appointed, this contemporary three-bedroom town residence flows over three levels, situated moments from vibrant [street name] and the beach. Dynamic distribution of natural light fills the stunning whole floor living area including lounge/dining and pristine open-plan kitchen with stone benchtops, and patio doors open to a north-facing entertaining terrace. Neat mezzanine main bedroom with glass-walled ensuite complements two further bedrooms (BIRs), main bathroom, additional powder room and laundry. Sensational internal and external storage, two secure underground parking spaces and polished floorboards complete this modern abode, a short walk from light rail.
What a huge missed opportunity for the entire industry.
Contrast that with these stories from Kit and Ace written to sell an $88 scarf and a $78 t-shirt.
A cashmere hug on a cold day
Like the first sip of soup on a cold day or a warm body curled up beside you under the blankets, surrounding yourself in warmth tops the list of simple pleasures. The Nolita Scarf brings that feeling to your everyday, whether it's under your jacket, around your neck, or draped across your shoulders, bring cashmere comfort with you wherever you go.
Everyday is like Sunday
You're out there changing the game Monday – Friday, making the power women of the world proud. When it gets down to the weekend, let this tee take care of the rest. In soft Technical Cashmere and a relaxed fit – it's a strategic decision you won't have to run by the board of directors.
Magic. All the measurements and specs come later because they can and should.
A short guide to writing meaningful product descriptions
1. Pay attention to copy that you respond to.
How does it make you feel and why? What makes it great?

2. Understand the story of the person (singular) you're selling to.
Don't put a finger to keypad until you can describe a day in her life.
What does she care about most? Write about that first.
3. Speak to one person.
Treat your copy like a conversation rather than a description or a broadcast.
4. Write like people talk.
Nobody uses words like residence or abode any more.
If you wouldn't say it don't type it.
5. Help your customer to imagine.
Describe her life after she owns this thing.
Evoke feelings and emotions instead of listing the facts.
6. Simple is better.
Write something that means something.
Avoid jargon, meaningless adjectives and words that you think make you sound good.
The best product descriptions don't describe the product—they describe the feeling.
There is your customer's life before the product and her life afterwards.
People don't buy the thing, they buy the feeling.
Image by Maria Morri.