Unlock the Magic in Your Story Now
Get the Free 20 questions to Ask Before Launching Your Idea workbook when you sign up for occasional updates.
Get the Free 20 questions to Ask Before Launching Your Idea workbook when you sign up for occasional updates.
Growing Small
filed in Meaningful Work, Success, Worldview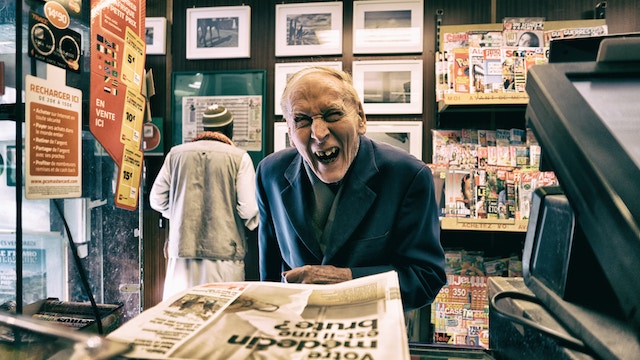 I remember landing my first 'real' job like it was yesterday.
One of the big British supermarket chains was opening a huge store not far from where I lived in Dublin. It was good news for the hundreds of people who would be employed there—more jobs, more choice for consumers—a win-win.
At fifteen, I thought I would get a weekend job on the checkouts, but instead, I was given the title, Stock Control Assistant, a navy blue uniform, and a clipboard. My job was to 'assist' the stock controller—a man wearing a red blazer, with a bigger clipboard, to record how much produce had been sold in the past week. The Stock Control Assistants met at eight o'clock every Saturday in the draughty warehouse before being assigned a section to record. The unlucky ones were assigned to frozen foods—not much fun in Dublin winters.
By nine, I'd find myself scaling shelves in the warehouse, crawling over pallets of baked beans and instant soups, counting every single packet and can. After lunch, we'd move into the store to count the items on the shelves. We were under strict instructions to stay on task and not to 'serve' customers while we were on the shop floor. That was somebody else's job.
I'd kneel on the floor in front of the macaroni cheese so I could see right to the back of the shelf, making sure I was recording the right number. Then a shopper would reach over me, take a can, and pop it in his basket.
Two weeks in I realised our job was futile. However accurate we tried to be, we'd never get the numbers right. But the part of the job that mystified me more was the instructions about leaving customers to their own devices. How could we ignore the elderly lady who was struggling to reach a jar of beetroot on the top shelf? Surely well-stocked shelves and low prices weren't enough to keep customers coming back?
What I'd witnessed about how to build a business growing up in the suburbs was the opposite of this. My mother's butcher knew her by name and her order by heart. The grocer stopped and chatted to her for what seemed like an eternity to us kids waiting to pay and get home to play. The baker would make sure he only sold her the freshest bread. None of these small business owners won by having the most stock. They won by taking the most care.
As you've probably guessed, I didn't last long in the giant supermarket. The salary and subsidised lunches weren't enough to keep me there. They didn't feed my soul.
The big store lives on today. But it's not as popular as it was in those early days when it first opened. And the supermarket chain is changing its strategy. Like many retailers, they are opening smaller, local stores to cut costs. Going small is the new growth strategy. It looks like we are circling back to a time of more care and connection. I believe that's what our customers (and we) want.
Image by Johann Walter Bantz