Unlock the Magic in Your Story Now
Get the Free 20 questions to Ask Before Launching Your Idea workbook when you sign up for updates.
Get the Free 20 questions to Ask Before Launching Your Idea workbook when you sign up for updates.
The Good Marketer's Dilemma
filed in Marketing, Storytelling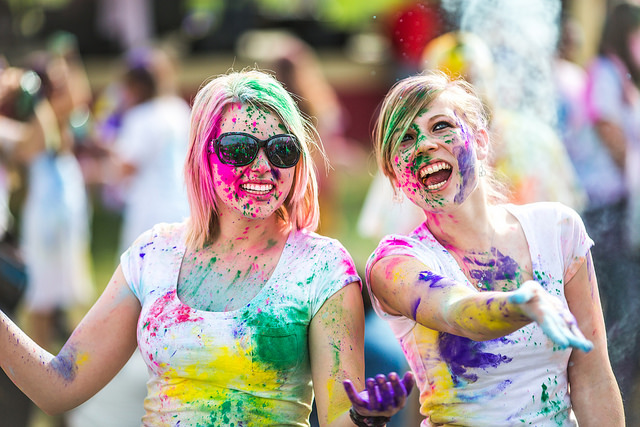 People (including you and me) often convince themselves that they make logical decisions about what to buy based on things like quality and price. If this were true, then there would be no need for businesses to invest in packaging, design or user experience.
Packaging, design and copy tell a story that reinforces a worldview—enabling the customer to rationalise purchasing decisions. There's a reason the body moisturiser comes in a gold tinted bottle. It reminds the buyer of the soft 'sun-kissed summer skin' she longs to achieve. The marketing copy on the front reinforces the message with descriptions of precious oils, intense nourishment and radiant glow.
The 'RESULTS' achieved by other consumers (41 of them who used the product for a week, if you're paying attention to the fine print and asterisks), are detailed on the back.
+INTENSE NOURISHMENT: reduced dryness 53%*.
+RADIANT GLOW: 78% of women noticed a difference.**
+NOICEABLE SMOOTHNESS: 93% of women agree.**
The stories marketers tell are assurances upon which customers base their expectations. So while we might make the sale today, if the story doesn't live up to the expectations we've created, then we risk sacrificing customer loyalty and sustainable business growth for that quick win.
We (you and me) make up the companies, businesses and organisations that help people (who deserve to live in an asterisk-free world) to create habits, decide and choose. Our marketing not only communicates our value it also demonstrates our values. We're responsible for both what's inside the bottle and the effect of the stories we tell on the outside. That very fact means we're more powerful than we know. Good marketers live with this dilemma every day. It's worth remembering that it's easier than we think to reach a sales target or to get an idea to spread and much harder to be proud that we did.
Image by Thomas Hawk.
Share this article