Unlock the Magic in Your Story Now
Get the Free 20 questions to Ask Before Launching Your Idea workbook when you sign up for occasional updates.
Get the Free 20 questions to Ask Before Launching Your Idea workbook when you sign up for occasional updates.
The Brand Awareness Conundrum
filed in Marketing, Storytelling, Strategy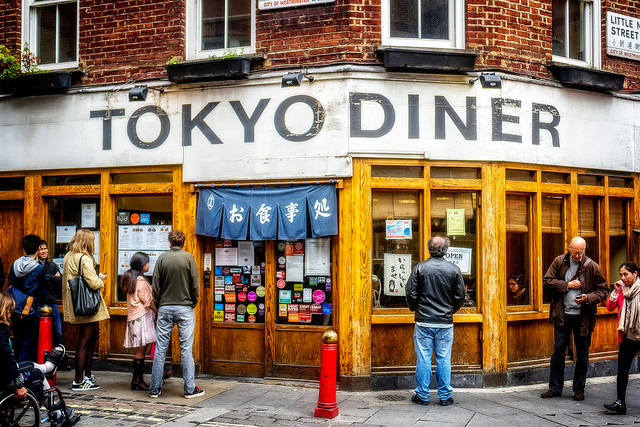 Every few months another new restaurant on Bourke Street closes its doors for the last time. Sometimes it's like watching a car crash happening in slow motion right in front of your eyes. The events leading up to the closure follow a familiar pattern.
There's the launch day fanfare, accompanied by balloons, the menu reveal and opening offers. The staff member stationed out front hands out leaflets to the hundreds of passers-by trying to entice them in. Many put their head around the restaurant door. Most don't go inside. A few promise to come back but never do. The sandwich board on the pavement advertising discounted 'specials' get bigger and brighter as the days turn into weeks, then months, where too few lunches have been served. Those adverts are a sure sign that the lease won't be renewed.
Bourke Street is one of the busiest streets in the heart of Melbourne—a place thousands of potential customers walk up and down each day. But setting up shop there does not guarantee that the right customers will come and keep coming. We have come to believe that being known is the key to being successful. That's not always the case. The people and companies that succeed are not just visible to everyone—they're resonant with the particular group of people that they have optimised their business to serve.
Back to Bourke Street. There's a new restaurant that's quickly become a favourite with busy office workers and weekend shoppers, looking for a quick pit stop and a healthy bite to eat. The first thing the owners did was to design the entrance with empathy. They didn't want people to feel intimidated to step over the threshold. They wanted to avoid people feeling that they had to commit to sitting down if they walked in—which they believed would stop them coming in at all. They removed the door and left the restaurant completely open to the street.  They're giving people the opportunity to see straight away if this is their kind of place.
Being known by everyone isn't going to get us to where we want to go. Being right for the right people is where we start. And understanding how to show and tell those customers that we're right for them is the way we build a sustainable, successful business. We don't need to find more ways to make everyone see us. We need to find more ways to make the right people sure of us.
Image by Garry Knight