Unlock the Magic in Your Story Now
Get the Free 20 questions to Ask Before Launching Your Idea workbook when you sign up for occasional updates.
Get the Free 20 questions to Ask Before Launching Your Idea workbook when you sign up for occasional updates.
Lessons From The Best In B2B Brand Storytelling
filed in Marketing, Storytelling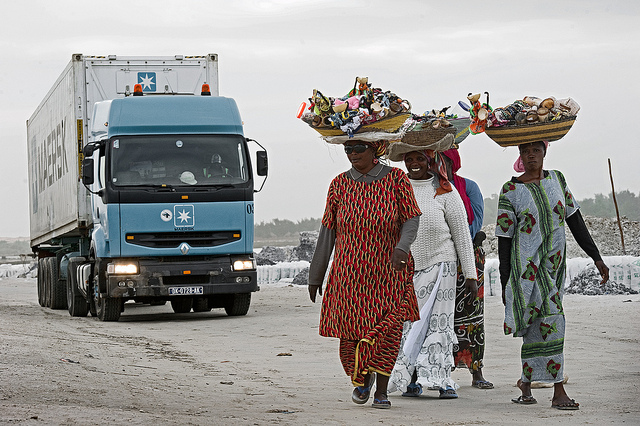 It's easy to think of great examples of B2C (business-to-consumer) brand storytelling. The list of B2C companies that leverage storytelling to engage with their customers' grows daily. The perception in many B2B (business-to-business) companies is that it's easier to engage with customers through story when you're selling running shoes with a dose of 'Just Do It' motivation. Then there is the concern in B2B about justifying the resources and measuring the return on investment (ROI) in brand storytelling to stakeholders.
These are some of the reasons I'm frequently asked for examples of B2B companies who use storytelling to build their brands. I believe the reason B2B storytelling examples are harder to find is that many B2B companies don't understand how storytelling creates value for their customers and shareholders, or ultimately how it benefits the bottom line. The following examples not only show you great B2B brand storytelling at work, but they also demonstrate why it's effective and how B2B companies are leveraging storytelling to impact their businesses in different ways.
5 Leading B2B Brand Storytellers
Maersk Line
It would be easy to lead with an example of a technology company, instead I want to show you how Maersk Line, the world's largest shipping container company uses visual storytelling to build its brand. Maersk has multiple Instagram accounts that tell the compelling story of the company's capability, impact and global reach. Maersk is also active on Facebook. The company's page has over a million likes. Not only does Maersk use social media to build brand awareness, they have a panel of internal experts who create informative content for the company blog. Maersk also uses infographics and data journalism to commuicate the company's innovative ideas.
Google
We sometimes forget the impact Google has on the business community. The company uses video content and brand storytelling to inform its small business customers about how to use products and services and to inspire business owners by making the business customer the hero of the story. Google also has a dedicated small business blog and Twitter account.
General Electric (GE)
The work GE does is technical and complex. In the Unimpossible Missions video series the company gives us a window into what they do and how they do, while cleverly communicating a sense of their tenacity, ingenuity, pride in their people and company values. My favourite is 'Catching Lightning in a Bottle'. GE has also built a significant Instagram following. Storytelling can help you to do more than simply educate or sell to customers. It can also give them clues about the kind of company you are and get them excited about doing business with you.
PayPal
What better way to demonstrate the value your business creates than to celebrate the business owners who use your services. PayPal shares small business customer stories on 'National Mom and Pop Business Owners Day' on the company's stories platform.
Microsoft
Microsoft demonstrated its understanding about the importance of brand storytelling by appointing a Chief Storyteller in 2010. He and his team are responsible for collecting and curating stories from all corners of the company. These are shared on the Microsoft Stories platform and social channels. My favourite is the long-form story 88 Acres and the must watch All Aboard the Brilliant Bus on the company's YouTube channel. Storytelling isn't simply a mechanism to inform, persuade, convince and convert. It can be used to bring people within the company together around their common purpose. There is an overlooked opportunity to use brand storytelling to shape company culture and increase employee engagement.
While the return on investment in brand storytelling may not always be easy for a B2B business to measure, I think we can agree that story in all its forms has the power to change our perception of a company for the better. How could your company leverage the power of storytelling?
Image by Maersk Line.