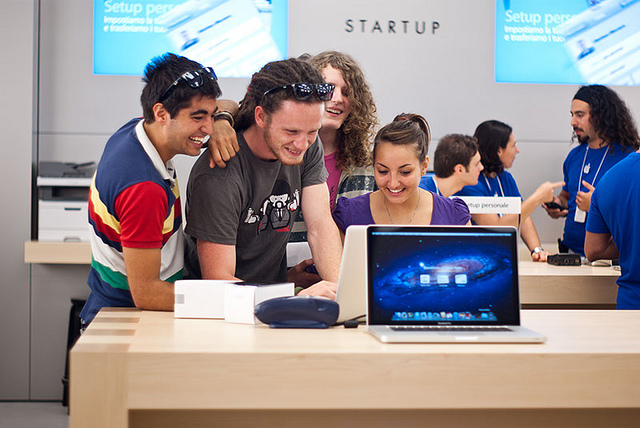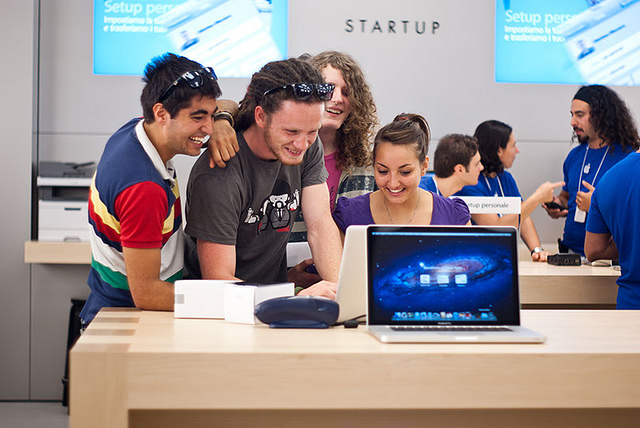 When Apple designed their first store, they made sure that over half of it was dedicated to what they called, 'solutions'. The store wasn't stacked ceiling to floor with inventory, instead it was a wall-to-wall space of discovery.
While most retailers were showing people what they had in stock, Apple was showing people what their products could help them become. The Apple strategy was built around Steve Jobs' understanding that, "people don't just want to buy personal computers anymore, they want to know what they can do with them."
That single insight sums up the key to Apple's success. What Jobs recognised, was that sales, growth and market share are a side effect of understanding what people really want.
He didn't give people reasons to choose. He gave them reasons to crave, covet and to belong.
How could you do that for your customers?
Image by Camillo Miller.