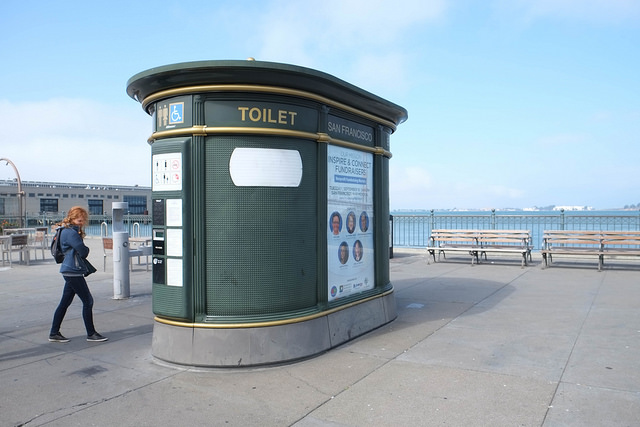 Yesterday I met James on a bitterly cold day in San Francisco. He is employed by the City and works close to the magnificent City Hall. It's hard to describe James' enthusiasm as he guides each visitor through the facility he manages. He is empathetic and professional—intructing people on how to use the facilities and diligently recording the time and duration of visits. James is proud that the City will be using this data to improve how it serves people. He explains that he interviewed for the position and moved to San Francisco to take the job he now loves as a Pit Stop Monitor.
'I used to be in jail, you see, and now I get to learn and contribute and meet all kinds of interesting people each day.' he says, producing hand sanitiser with a flourish. 'You might as well make the visit worth your while.'
As I walk away I can't help wondering what the world would be like if every one of us shared James' worldview about our work and our contribution.
Image by Paul Sableman