Unlock the Magic in Your Story Now
Get the Free 20 questions to Ask Before Launching Your Idea workbook when you sign up for updates.
Get the Free 20 questions to Ask Before Launching Your Idea workbook when you sign up for updates.
What Is A Strategy?
filed in Brand Strategy, Success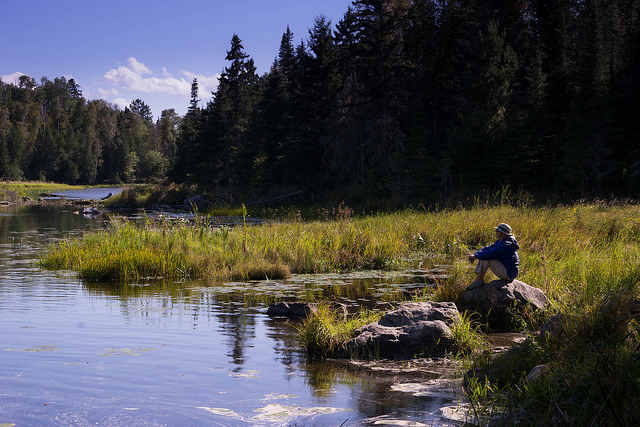 In business, we use words that are designed to help us to better understand, articulate and achieve our objectives. Often those same words end up doing exactly the opposite. 'Strategy' is one of those words that can tie us up in knots if we allow it to.
Imagine you're on a riverbank. The place you want to get to—your destination is on the other side.
There is no bridge in sight and no obvious way to cross. There might be others on the riverbank trying to cross at the same time. You need a plan to get from here to there. So, you make a decision to cross the river at this spot, rather than keep heading upstream. The goal is to reach the other side within a set period of time and to monitor your progress as you go. You've committed to a plan—this is your strategy. The strategy doesn't detail how exactly you will get across.
Next, you decide that you'll use stepping stones to create a walkway, rather than build a boat to row across. Decisions like what kind of stones you'll use, where you'll get them from or who'll be responsible for working out how far apart they're placed are tactical.
When we break this down it looks something like this:
GOAL = DESIRED OUTCOME
STRATEGY = COMMITMENT + PLAN
TACTICS = PROCESS + ACTIONS
Or expressed another way:
GOAL = THE WHY & WHAT
STRATEGY = THE WAY
TACTICS = THE HOW TO
Rising river levels or bad weather might mean you have to change tactics but the strategy remains the same, if and until you discern that it isn't the best way to achieve your goal. Then you pivot, but that's a whole other story.
The best example of a strategy you are likely to see is Amazon's—as detailed by Jeff Bezos is his annual letter to shareholders starting back in 1997. When you can get as clear as Jeff you know you've got a strategy.
Image by Haldean Brown.
Share this article