Unlock the Magic in Your Story Now
Get the Free 20 questions to Ask Before Launching Your Idea workbook when you sign up for occasional updates.
Get the Free 20 questions to Ask Before Launching Your Idea workbook when you sign up for occasional updates.
What Do You Want Your Audience To Remember?
filed in Storytelling, Strategy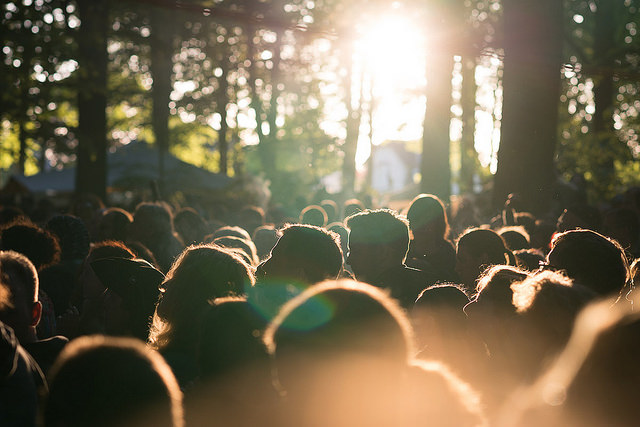 Many people who've read my latest book Meaningful: The story of ideas that fly say that the introduction impacted them the most. It would never have been written without a nudge from a trusted friend, who reminded me after he'd read the manuscript that some people might only read one page. We don't always have the luxury of getting people to pay attention to everything we want them to remember. He told me to write the page people needed to read. This is what I wrote.
————
EVERY DAY COUNTS
Our deepest fear is that we will run out of places to hide—that one day there will be no boss who allows us to remain invisible and no political or economic circumstance that stops us from doing the most important work of our lives. We are the ultimate paradox. There are only two things we want—we want to hide and we want to be seen.
I know you're scared that your idea might not work.
I know you worry about being wrong, far more than you celebrate the things you get right.
I know you waste time being anxious that you won't measure up to someone else's metric of success.
I know that some days you say one thing and do another.
Why else would the same New Year's resolutions happen every new year?
I know you are afraid people will laugh at you.
I know that every day you walk a tightrope between getting over these fears and creating an impact.
I know you're 'this close' to a breakthrough.
I wrestle with these fears, too. Every single day. On my best days, I put away my nervous laughter, the twenty emails I must answer and my to-do list, and I do the things I don't have the courage to do on the days I want to hide. The things that matter—the kind of things I wish my brother had had a chance to do.
My brother never posted a photo on Facebook or created an iTunes playlist. He didn't ever book a room on Airbnb or make a call from an iPhone. He never got to know what an app was and how magical the Internet would be. He will never walk across the Brooklyn Bridge or eat a moon pie in Gramercy Park. And he won't be there to kiss his daughter when she turns eighteen in ten days' time.
Johnny was the kid who wouldn't come in from playing outside until the very last warning. He lit up any room just by walking into it. Like the Pied Piper, he had trails of friends who followed him and women who adored him (yes, he was impossibly good-looking, too). He was funny and magnetic and caring and genuine, and he died right on the cusp of a brand-new millennium, with a lot of dreams left inside him because he didn't understand that there was no reason to wait for tomorrow to be better—that he didn't need to hide. He was the most magnificent person who had everything he needed, and he didn't know it.
Every day counts.
The two most important things we can do are to allow ourselves to be seen AND to really see others. The greatest gift you can give a person is to see who she is and to reflect that back to her. When we help people to be who they want to be, to take back some of the permission they deny themselves, we are doing our best, most meaningful work.
I see you.
————–
What's the one thing your audience needs to hear? Go tell them.
Image by Salvaje.