Unlock the Magic in Your Story Now
Get the Free 20 questions to Ask Before Launching Your Idea workbook when you sign up for occasional updates.
Get the Free 20 questions to Ask Before Launching Your Idea workbook when you sign up for occasional updates.
When Did One Day Become Never?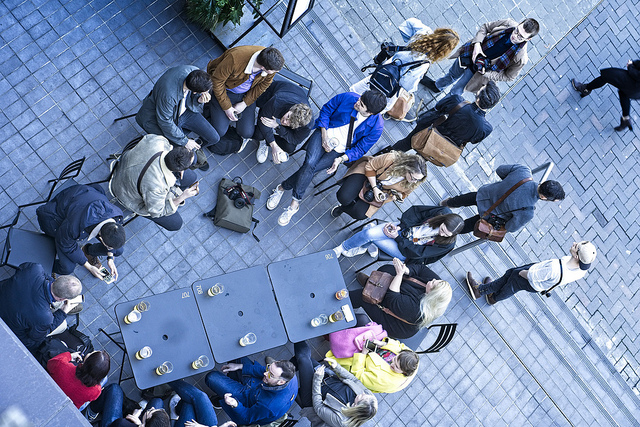 The first time I met Simon he was juggling four dirty plates while greeting customers and directing his team. Over time, I came to know Simon as a friend and also as one of the most gifted people I knew. Simon's bosses loved how he ran their cafe as if it were his own. They loved how he made their customers feel so welcome that they kept coming back. And they loved how their business was growing under his caring leadership. They just didn't show it.
Simon loved his customers, but he hated the feeling of not being valued by his employers, and besides, he had a dream. At the weekend Simon had a side gig. He became a personal chef and dinner party host for hire. His clients went out for the day leaving him in to cook the meal and style their home before their guests arrived in the evening. Nothing gave Simon more satisfaction than seeing the look on someone's face when they came home looking relaxed to an exquisite meal in the beautiful setting he'd created.
Simon wanted to do this work full-time. He dreamt of starting his own business one day. He could see how his service would work for dinner parties, small celebrations and family gatherings. He had everything he needed to begin and clients who were ready to recommend him at the drop of a hat.
Simon spent hours that next year talking about his business ideas. He worked on everything from the name to the launch strategy and service descriptions. That was fifteen years ago. I'd love to tell you that Simon got his business up and running and that it's succeeded beyond even his wildest dreams but I can't. You see, he never did find the courage to leave his old job. He never started. He's still working in the cafe where we met. The only thing that's changed is that he's stopped talking about how everything is going to be different one day when he gets around to doing the thing he really wants to do.
Too many people not only never make the leap—they never even take the first step. Often what's holding them back is the clarity, confidence and support they need to change direction. 'One day' becomes never when we fail to take the first step.
I've been helping people and companies to find and tell the story that sets them apart for more than a decade. And now, along with my friend and colleague, Mark Dyck, I'm helping more of those people who have a story to tell to find the people like them who can support them on their journey, in the Right Company. We're opening our business community to a handful of new members this week. You can apply to join here. Simon might believe it's too late for him. It's not too late for you.
Image by Garry Knight