Unlock the Magic in Your Story Now
Get the Free 20 questions to Ask Before Launching Your Idea workbook when you sign up for occasional updates.
Get the Free 20 questions to Ask Before Launching Your Idea workbook when you sign up for occasional updates.
The Measure Of Greatness
filed in Success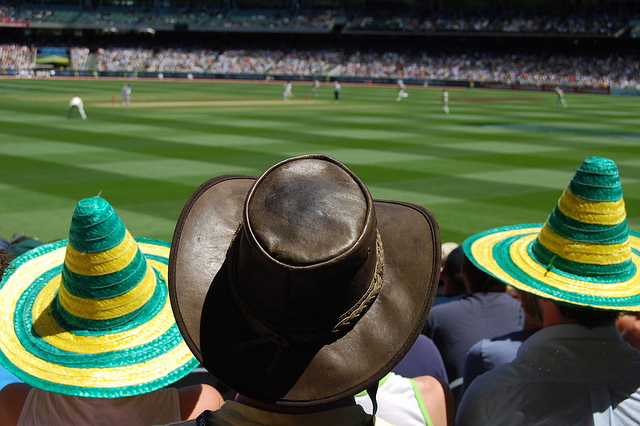 I will never forget the first assembly at my children's school in Australia. Our family had newly migrated to Perth, Western Australia. We wanted to settle our boys as quickly as possible into their new life. So, much to our ten-year-old's disgust, they were in new schools within two weeks of our arrival. There we were on a sunny, but brisk August morning (still trying to get our heads around that fact that it was not summer, but winter in Australia), at our local primary school. We were invited to stand and sing the national anthem by the year six student hosting the assembly. This was new to us. In the countries where we were born and raised we sang the national anthem at big public events or on more officious occasions.
When I was growing up in Ireland we learned the national anthem is Irish and to my shame, I still struggle to recall what all the words mean today. In the UK where our sons were born, we had to sing 'God Save the Queen' once or twice in fifteen years. And yet here we were, two weeks into our new life learning what it meant to be Australian. Every child from the age five up knew the words to the national anthem. They were not just mouthing those words. They were singing them with gusto—like they meant them. It brought tears to my eyes. Hearing it still does to this day. Our family never takes the sense of belonging to a country that welcomes people and to a culture that values generosity and fairness for granted.
In the scheme of things going on the world today, sportsmen attempting to cheat in a cricket match seems trivial. But the incident involving Australian cricketers playing in South Africa at the weekend has caused more than a stir back home. It has gotten under our skin and into our hearts—challenging our sense of who we think we are.
The way the most respected members of our sporting community have represented us on the world stage is not how we as a nation see ourselves. We pride ourselves on being fair and playing fair, on doing the right thing for the collective good over gaining a short-term advantage. Our sportspeople are admired and acknowledged for what it takes, not just to get to the top of their game, but to stay there. We are proud when we win, but we are prouder of the way we win. We understand that above all it's a privilege to have a place on the field. The backlash is a sign of our strong culture and beliefs about what's fair and right.
A culture with a strong set of values is the backbone of every country, community and company. The shared identity and common goals of any group are what enables it to thrive when we identify more with being winners than contributors our focus shifts. We are driven by short-term goals to create a near-term advantage. We lose sight of what's important for the prosperity of the group in the long run. We forget that 'greatness' is three dimensional and throw our legacy under the bus.
We've all seen how a legacy can be damaged or destroyed in the business arena too. Great leaders in any arena are great not just because they hit more runs out of the park, but because they give us something to believe in and belong to. They show us the best of us, reflecting that what we do when no one is watching is who we are.
As James Carse alludes to in his brilliant book, Finite and Infinite Games. The match might be finite, but the game is infinite. It's our job to do everything in our power to earn the privilege to play again tomorrow.
Image by cmrlee