Unlock the Magic in Your Story Now
Get the Free 20 questions to Ask Before Launching Your Idea workbook when you sign up for occasional updates.
Get the Free 20 questions to Ask Before Launching Your Idea workbook when you sign up for occasional updates.
What Are Your Customer's Triggers?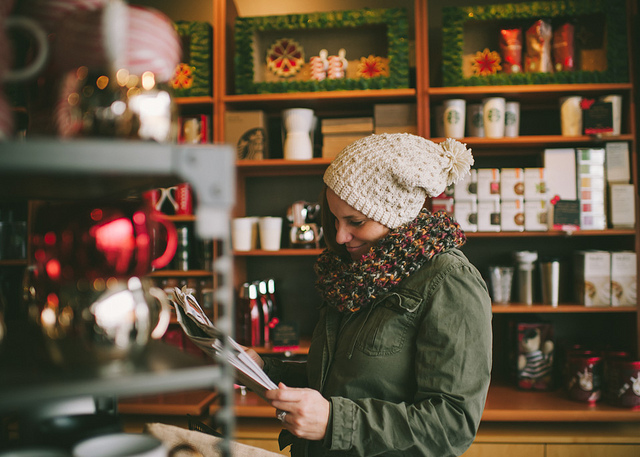 We mostly think of buying as an isolated act, something our customers do in the moment. But it's probably more useful to think of buying as a behaviour. A behaviour is an action or reaction which is triggered and conditioned. We look in the fridge at 8pm and notice that we're running low on milk, that's our trigger to jump in the car before the supermarket closes. The light turns green and that's our trigger to go.
Digital entrepreneurs build products and services with apps, games and platforms for behaviours. Our use of the digital products and platforms we can't live without is behaviour driven. How long is it before a bored commuter whips out his iPhone while he stands waiting for a bus?
BJ Fogg, who runs the Persuasive Technology Lab at Stanford University, created a simple formula for behaviour change. The Fogg Behaviour Model suggests that three things need to be in place for a behaviour to occur.
TRIGGER—Do this now.
ABILITY—Can do it.
MOTIVATION—Want to do it.
Marketers of physical products have been slower to recognise buying as a behaviour. As marketers we often think of buying as an exchange that customers can be persuaded into with discounts and special offers. Savvy marketers see buying as a behaviour that they have the power to influence with triggers and not just persuasion. Starbucks built a billion dollar business by creating and leveraging triggers for able and motivated customers. Warby Parker changed the buying trigger for people who needed prescription glasses who only bought a new pair once every two years when their prescription ran out. Black Milk Clothing releases limited edition, time limited ranges. Apple's product launches are triggers of legend.
Triggers lead to actions that can become behaviours. As marketers we spend a lot of time focusing on our customer's motivation and ability, but as Fogg mentions we need all three things to be in place to create behaviours and it's those behaviours that build sustainable businesses. Perhaps we need to start thinking more like great user experience designers?
Don't just focus on the moment your customer pulls out her credit card. Think about how, why and how often she got to that point and how you might influence that in the future.
Image by Amanda Tipton.