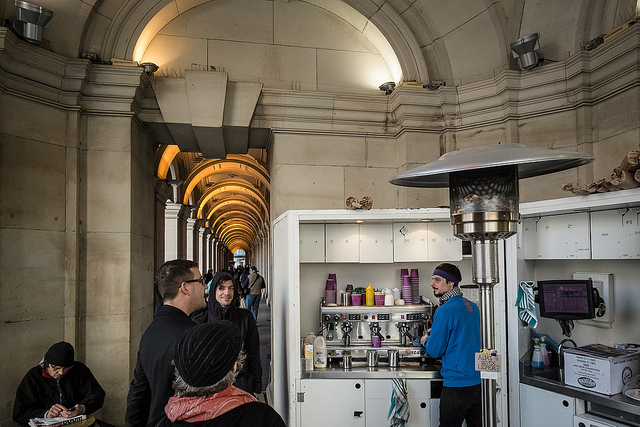 A new cafe opens in Melbourne every other week. Our city is full to bursting with every kind of cafe you could wish for—from holes-in-the-wall doling out espresso to morning commuters, to leisurely brunch places in the suburbs where friends linger and city lunch spots where business deals are done. So how does a new cafe establish itself and get a foothold in the market?
The owners of the little cafe that's just opened opposite a busy tram stop have decided to come out from behind the counter. They're spending time during their opening week getting to know the locals and engaging with people waiting for the tram every morning. They're paying attention to the prospective customer's story so they can understand how they might fit into that story.
For years conventional marketing wisdom taught us to find customers for our product—to build it and then make them come. Many marketers still start there, by trying to differentiate with features and benefits. They work on having and sustaining a comparative advantage, by aiming to be closer or faster, cheaper or rarer. The thing is the businesses that thrive don't set out to make a comparable product or service. They aim to be in a category of one—to be the product or service that fits into the customer's life.
A thriving cafe doesn't sell coffee by the cup—it sells the ritual for a lifetime.
Image by Margaretes