Unlock the Magic in Your Story Now
Get the Free 20 questions to Ask Before Launching Your Idea workbook when you sign up for updates.
Get the Free 20 questions to Ask Before Launching Your Idea workbook when you sign up for updates.
The Power Of Brand Energy
filed in Storytelling, Strategy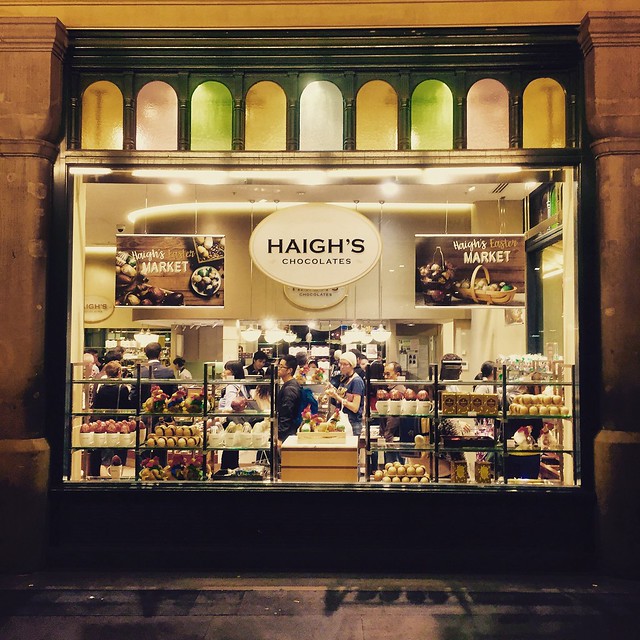 Weekends are a quiet time for the two chocolate shops at the 'Paris End' of Melbourne's Collins Street. During the working week, they are busy serving office workers who meet for coffee, buy gifts or want a little treat with their morning tea. On Sundays, the pace is much slower. A handful of tourists and window shoppers wander in and out to browse and enjoy chocolate samples.
It's a good time to restock and get the shop looking good for the week to come. When it's quiet, both shops are staffed by one or two people who are responsible for the entire customer experience. The energy they bring to their work on Sunday carries the brand.
The manager at the first shop enjoys the leisurely pace of Sundays. So much so that he sighs when customers ask questions or change their mind and looks for an excuse to close the cafe early so he can get away on time. The young girl at the second is excited to hand out free chocolate samples. She delights in telling customers about new flavours and marvels at the colours of the packaging and that the Easter eggs are all hand-wrapped.
Her eyes light up when she talks about the man—she describes as the company's own Willy Wonka, who sits in a little office at the factory in Adelaide filled with ingredients and spices, inventing new flavours all day. 'It's not hard to be passionate about chocolate,' she says. As she carefully wraps small packages.
The difference between the manager in the first shop and the sales assistant in the second is easy to see and hard to account, let alone hire for. That difference is purely the energy they bring to their work.
Brand energy builds brand equity. Passion isn't something you can fake. It's impossible to instruct. But when you have it people know. And when you experience it, you return to its source.
Image by Matthew
Share this article