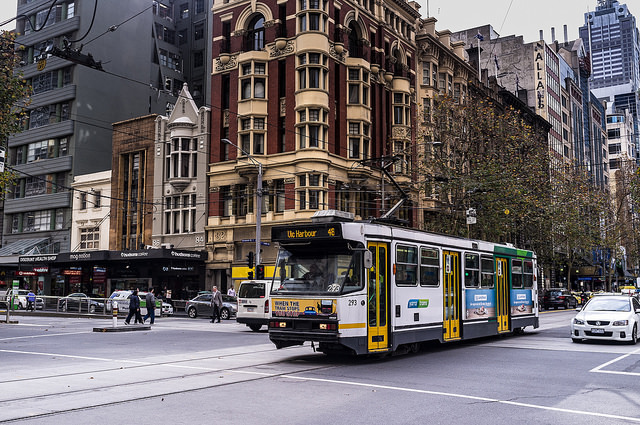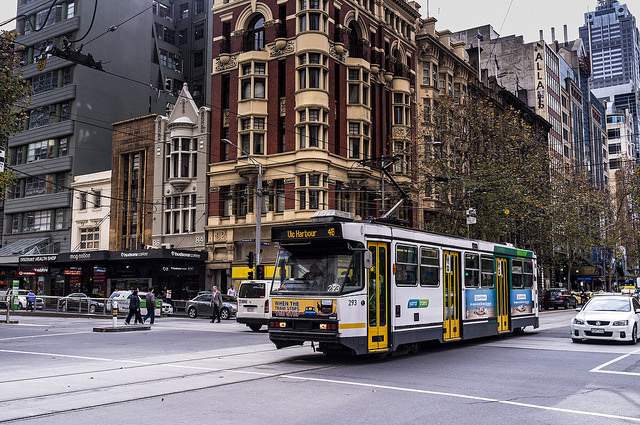 It's a brisk Autumn Monday. The city's lunchtime trams are busy. As we turn into Collins Street the tram driver begins an unscripted dialogue.
He tells us that we're at "the Paris end" of Collins street in the world's most liveable city, reminding us that this is "no flash in the pan" because Melbourne has been awarded the accolade five times. At each stop he mentions landmarks and points of interest. He draws our attention to the "blue sky, fluffy white clouds, birds singing and trams dinging".
"It doesn't get much better than this ladies and gentlemen." he says.
"If only Essendon had won on the weekend."
And the day is brightened for tens of people in that ordinary moment.
Here is a guy without a script, a rulebook, or permission of any kind doing meaningful work.
Not because it's in his job description, his boss is watching, or for a financial incentive—but because he can.
It's an oppotunity most of us are lucky to have. We should take it.
Image by Stephen Beaumont.