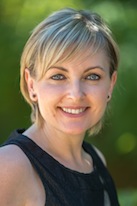 Bernadette Jiwa is business author and brand story strategist.
She works with entrepreneurs, passionate companies and visionary business leaders, helping them to bake meaning into their brand so that they can be more than a replaceable commodity. Bernadette helps them to stand out in today's noisy, crowded marketplace by honing their position and showing them how to communicate their difference through their brand story.
She also creates unforgettable brand names, product names and book titles.
Bernadette is the author of #1 Amazon Bestseller
Make Your Idea Matter.
Her blog was voted Best Australian Business Blog 2012.
She developed the marketing model (soon to be her second book) The Fortune Cookie Principle™ and spoke about this and the secret to spreading ideas at TEDxPerth.
Bernadette has been named as one of The Top 100 Branding Experts To Follow On Twitter.
She's also worked with "the world's greatest marketer" and bestselling author Seth Godin on the 'Big Book' that was one of the rewards in Seth's Kickstarter campaign.