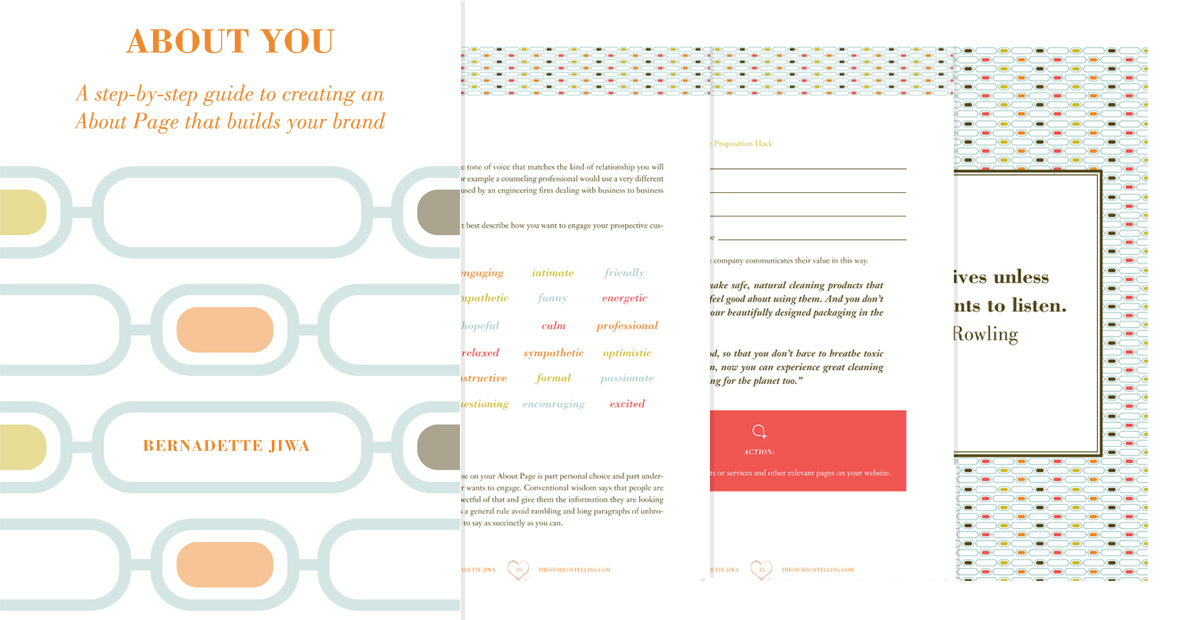 Your About Page copy is the most important sales copy you'll ever write.
Why do companies of all sizes labour over writing a great About Page? Because they understand what they do or don't say on that page can drive the growth or their business. When you get your about page copy right you convert more website visits to enquiries and more enquiries to customers.
The About Page is one of the most visited pages on your website. It's the first stage in the customer decision journey—the place where prospective customers begin to work out if you're for them.

When you tell the right story, you build trust with website visitors and move them to act. Your About Page should do that by highlighting your expertise and differentiating you from your competitors.

The About Page Guide takes you step-by-step through the process of writing an About Page that will grow your business. It not only shows you how to craft your About Page, it also explains what messaging resonates with potential customers and why. You'll get examples of great About Pages and learn why they work.

Your About Page must do more than fill white space on your website or simply introduce prospective customers to you and your business. This guided workbook will help you to create a new About Page that differentiates you from your competitors and informs, engages, then calls prospective customers to action.

No more guessing. Just five short steps to create an About You Page that works.

PRICE $37 USD