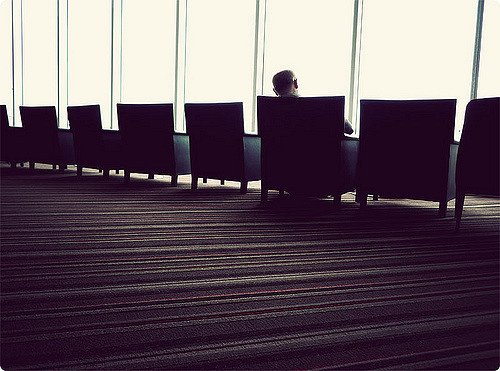 The woman clearing tables in the Qantas airport lounge is almost invisible to the many preoccupied travellers she cleans up after. People are anxious to charge their devices, grab a bite to eat and catch their flights. The lounge attendant scrapes plates of half-eaten food and piles them on a trolley to take back to the kitchen. Sometimes people stop to ask her where they can get a drink or an extra spoon, but they don't really see her.
Out of the corner of her eye, she notices a passenger, his feet awkwardly perched on the table, balancing a Macbook on his knee. It's a bad angle to work at, but at least he's got a socket and WiFi. Two minutes later, the attendant appears in front of him with a low stool to rest his feet on. She helps him to turn his chair, so he's not straining his back while he works. Then she silently returns to wiping tables and clearing plates as the travellers busy themselves all around her.
You may not always get to choose the work, but how you do it is always a choice.
Image by Ian