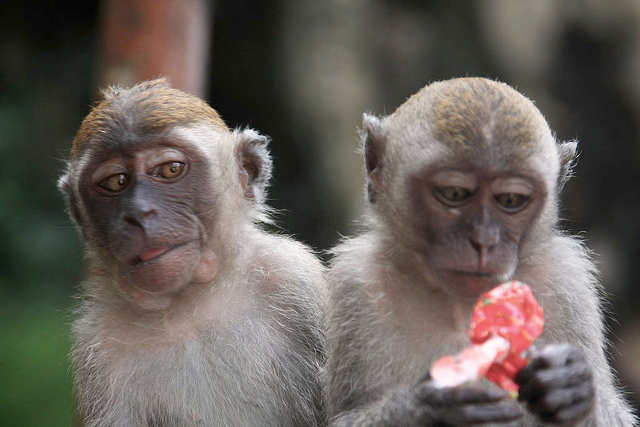 There's so much cool stuff 'out there'. So many great ideas already being brought to market.
And plenty of people who have done the things (or similar), that you want to do. The trouble is you can't find a way to stop marveling and being just a teeny bit overawed by them. The Internet has not just opened up our minds to possibilities, it has also enabled a kind of weird collective peer gazing. We're so busy looking over there, that we can't see what's great about what's over here.
If you've ever watched women, watching women walk into a room you'll know what I mean.
There are many days when we literally trap ourselves into inaction by getting lost in comparison based on what we think we know, but actually don't. I work with people and companies every day who have sat on great ideas for months, or even years because they are so busy looking at how well the competition is doing that they forget to begin.
Here's the thing, if you spent as much time looking at what your potential customers and the people you want to serve do, instead of what your peers, or supposed competitors are doing, you'd be well on your way to executing on your ideas and making them matter.
Do yourself a favour. Close Facebook and Twitter and go write the book, start the blog, open the online store, build the app. You don't need more proof, you just need to begin.

Image by Reza Ghobadinic.